Local home prices in the Northern Colorado area are continuing a strong upward trend. Below, the graph shows the change in the average selling price of a single family detached home in Larimer County over the last four years. At the end of June 2011 the average home value was $264,510 and at the end of June 2015 it is now $351,776, an increase of 33%. Most of the escalation has come in the last two years as the average stood at $279,816 in June of 2013 and has increased 25.7% since then.
Much of the increases in local home prices have come about due to unfulfilled demand with a limited inventory of homes for sale and more buyers than sellers in the market place. Historically low mortgage interest rates remaining around 4% have encouraged buyers to participate in the market and high rental rates have given them more reason to consider home ownership. Couple this with the rising cost of new construction – fueled by increases in land development costs, providing raw water service and a shortage of workers and trades along with higher prices for building materials and we have a perfect storm of factors causing record breaking price increases.
See Our Recent Market Reports and Information
Most homes priced under $300,000 are on the market for just a few days and there are many that receive multiple offers with escalation clauses, appraisal exclusions and other seller benefits. In the last twelve months, the demand for homes priced under $300,000 has been for 220 homes per month. There are presently 161 net active listings of single family detached homes priced under $300,000 so the supply is about three weeks when a balanced market requires a six month supply. In the higher price ranges it is better with 2.4 month supply of homes priced from $300,000 to $500,000 and a 6.9 month supply of homes priced above $500,000 but this compares to a 6 month and 12 month supply just two years ago.
Obviously this is a very difficult market for both buyers and sellers.  Buyers face consistent competition, while sellers face the 'good problem' of correctly pricing their home, selecting the absolute best offer possible, and purchasing a new home with constrained timeframes and inventory.  Never before have we seen such a fast paced, on-demand kind of market.  We encourage you to seek the services of our real estate professionals, the kind of savvy, experienced, and strategic partner you can trust in this market.  Contact us so that we can understand your unique situation and provide you with a plan to help you win.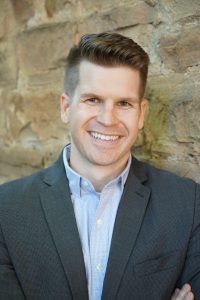 About the Author:  Jared Reimer is a native Coloradoan and an Associate Broker at Elevations Real Estate in Old Town Fort Collins.  He's a community advocate, business champion, blogger, leader, tireless volunteer, innovator, thinker and expert on all things real estate in Fort Collins and surrounding Northern Colorado.  You're likely to find Jared spending quality time outside with his wife, Kacie, and young son, Hudson, or sharing a beer or two with a friend throughout Fort Collins.  Call or text Jared at 970.222.1049 or email him at Jared@TheCraftBroker.com