Recent activity suggests that buyers are having a very difficult time with low Fort Collins real estate inventory, especially price ranges of $225,000 and below.  Low inventory is forcing buyers to act quickly when competing for available listings.
Currently there are nearly 1,500 homes currently "active" in Fort Collins.  Year to date, we have just over 2,000 sold listings.  This means that there have been nearly 300 homes sold per month over the last seven months, which is the equivalent of a 5 month supply of active homes – the lowest we've seen.  To compare to 2011, at this time last year, there was a 6.8 month supply.  Keep in mind a healthy supply is around 6 months of inventory.
We also like to consider supply and demand over different price ranges, where there are very strong indications of where the market is moving the fastest.  481 of active homes are under contract – a pending sale.  It will normally take about 2 months between accepted offer and closing to account for inspection contingencies, appraisal and other conditions.   While we'll never expect each of these under contract homes to close, we certainly understand that both parties want to close.  So if we consider those 481 under contract homes, we have a net of just over 1,000 available homes.
The following table shows the supply and demand along with the month supply.  This is dramatic:
75% of the demand is for new homes in Fort Collins is below the $300,000 mark and the two month supply is incredibly low.  Even up through the $600,000 price point, there is high enough demand for sellers to feel confident when putting their well priced home on the market.
A recent support suggested that confidence in the new construction market is at it's highest point since early 2007.   To fill the lack of inventory in Fort Collins, home builders will need to be building at an accelerated pace.  A majority of the supply will come from new construction and a good portion of resale sellers are still on the fence, waiting for prices to return to a higher level.
With inventory levels at their lowest points, we need homes to sell.  If you are a home owner with any interest in selling and moving up to a more expensive home, you might be pleasantly surprised at the activity for the sale of your home and what you may be able to find in a higher price range plus you can probably get a lower mortgage interest rate than what you have now.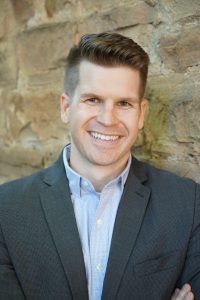 About the Author:  Jared Reimer is a native Coloradoan and an Associate Broker at Elevations Real Estate in Old Town Fort Collins.  He's a community advocate, business champion, blogger, leader, tireless volunteer, innovator, thinker and expert on all things real estate in Fort Collins and surrounding Northern Colorado.  You're likely to find Jared spending quality time outside with his wife, Kacie, and young son, Hudson, or sharing a beer or two with a friend throughout Fort Collins.  Call or text Jared at 970.222.1049 or email him at Jared@TheCraftBroker.com