The real estate market in Fort Collins and Northern Colorado is tough right now.  There's an abundance of distressed properties (Short Sales, Foreclosures, REO's) and you think you can get a great home at a great price.   Although you want a deal, low ball offers may not get you the home you want.  Getting the home you really want at a great price takes strategy, skill and a knowledge of the local market that goes deeper than most.  Follow the tips below and you'll be certain you're making your best offer when buying a home in Fort Collins.
Establishing your team built around an experienced Realtor should be your first move.  As mentioned above, because we have an intricate and specialized knowledge of the Fort Collins and Northern Colorado real estate market, you can leverage our experience.  We are experts at negotiation and can craft an offer that makes you look your best when buying a home.  On top of that, we'll manage your expectations and help you understand how realistic an offer you're making might be.  We will be able to provide all the Fort Collins market data necessary for you to make a sound decision.  Here's how they we do it:
Is it Affordable?
Understanding affordability is probably the most important factor when making your offer.  If you can't afford it, there isn't any reason you should get your heart set on buying that home.  We will be able to connect you with a lender who can pre-qualify you for a mortgage, and help you understand exactly how much you can qualify for.  Although you may qualify for much more than you expected, keep your dreams in line with your goals and buy a home within your comfort level.  Know what your monthly budget is and don't stray outside your means.  You shouldn't pick a home where you'll be miserable when it comes time to pay the mortgage.
How Does it Compare?
Our team will be vital in helping you compare the home you want to make an offer on with others in the neighborhood to help establish market value.  Your agent should prepare a CMA (Comparative Market Analysis) that compares similar properties in the neighborhood or micro-geographic area to each other in order for you to understand where you should base your offer.  Never make an offer without understanding the comps in the neighborhood.
Is it "The One"?
If you're not 'motivated' to get into a home, chances are it isn't the one.  When you are in the home you should make your best offer on, you will know it.  It should sing to you.  You should be mentally putting your furniture in each room and visualizing yourself enjoying each unique aspect of the home.  If you're certain it's the one, don't waste your time, our time and the sellers time by throwing in a lowball offer that's 30% below market value.  There is usually plenty of room to negotiate, you'll only alienate the seller if you lowball them to death.  Make an offer in line with the market, your motivation and your intentions.  Also, try to gauge the seller's motivation as well.  We can tell you how long the home has been on the market, and how many times that price has been reduced.  If it's been on the market for months and months, without reductions, chances are you don't have a motivated seller.  If you've seen reductions, that's a good indication that they are motivated to get out of the house.
It doesn't take days and days to formulate a strategy, review the comps, and make sure it's the one.  If you're able to make informed, quick decisions, you'll be able to make your best offer when buying that next home in Fort Collins.  Good luck!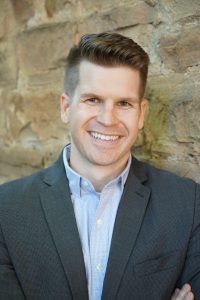 About the Author:  Jared Reimer is a native Coloradoan and an Associate Broker at Elevations Real Estate in Old Town Fort Collins.  He's a community advocate, business champion, blogger, leader, tireless volunteer, innovator, thinker and expert on all things real estate in Fort Collins and surrounding Northern Colorado.  You're likely to find Jared spending quality time outside with his wife, Kacie, and young son, Hudson, or sharing a beer or two with a friend throughout Fort Collins.  Call or text Jared at 970.222.1049 or email him at Jared@TheCraftBroker.com