In Northern Colorado, there has been a shift in the real estate market.  In some neighborhoods, it's tough to tell if it's a buyer's market, seller's market, or somewhere in between.  To make your best real estate offer, you really need to understand what kind of market you're dealing with, so you can craft your offer accordingly.  In a seller's market, low-ball offers will be rejected.  If you really want a home, make an offer in line with your intentions.
Having an Ascent Real Estate Professional represent you and your best interests when buying a home will pay off huge at offer time.  We have the experience, knowledge and tools that can't be beat by an online estimate or tax assessment.
Making your best real estate offer doesn't have to be long and drawn out.  It can happen in a matter of minutes if you're working with a savvy agent.  The best agents can help you sift through the data and really hone in on value.  Understand the following points and you'll be able to make your best offer:
What's Your Motivation?
If you are looking for a great deal on a great home, chances are you're barking up the wrong tree.  In the competitive Northern Colorado real estate market, great homes with great prices don't sit on the market long, and savvy sellers know a low ball offer when they see one.  Conversely, some folks fall in love with a home because it might be a good deal.  Never let the 'great deal' force you to overlook glaring defects in the home or your long term goals.  When it comes to making your best real estate offer, understand really what you're after, what you're motivated by.  If you want a great deal, be prepared to be patient.  If you want a great home, you need to make quick decisions.
Is It Affordable?
Getting a lender on board early is about the best thing you can do to set a ceiling on your budget and stick to it.  Keep in mind, there are different loan packages out there with different down payments, interest rates, and other conditions that could increase or decrease your monthly payment.  Although you may have a ceiling on your monthly budget, be certain that you are comfortable wtih that monthly budget.  Just because you can afford it doesn't mean you don't have other financial plans and goals.  Stick to your comfort level when searching for homes, so you're not seeing anything out of your price range.
What Does that Market Say?
Real estate in Northern Colorado is very dynamic – there seasonal changes and changes based off of different neighborhood characteristics.  We will help you understand what the market is doing and how you can make your best real estate offer based on current market conditions.    We will focus in the particular neighborhood in which your hopeful home lies.  From there, we'll be able to determine supply, demand, competition and other valuable data.  Analyzing the market will help formulate your offer strategy.
How Does it Compare?
After the neighborhood information is compiled, compare your home against similar homes to really understand its value.  We'll provide a Comparative Market Analysis (CMA) for any home you wish to put an offer in.  We place extra weight on similar, recently sold homes rather than active listings.  Active listings tend to be marginally inflated for built in wiggle room with negotiations.  Sold prices tell you exactly what someone was willing to pay for a given home.  From there we'll formulate your best offer based off those comparables.  If the situation presents itself, we'll submit our CMA at offer time to show where our valuation is based.  This can help a stubborn seller see the light.  Numbers don't lie, and it is much easier to negotiate with realistic market data.
Other Alternatives
Creating better options for the sellers to accept can help your offer stand out compared to others.  Having the highest offer price might not get you the home, because there are several other terms and conditions the weigh and understand.  Having a larger down payment shows that you are more financially stable, and your loan will more than likely easier to attain.  Be flexible with your time and if the seller needs a 30 day close, try to make it happen.  If you can appeal to seller needs outside of the offer price, chances are you have a better chance of getting your offer accepted.
Your Best Real Estate Offer
Your best real estate offer is one based off of solid, empirical evidence, strong market knowledge and strong financial backing.  Once you're ready to set an offer price, you need to set your expectations based on your strategy.  Going in expecting a 'yes' with a lowball offer will likely cause frustration and anxiety.  We are great negotiators, but facts are facts, and it's hard to argue with them.  If you are certain you want the home, make an offer in line with your intentions.  If the market data shows you need to offer list price, then offer list price.  A great house is only great when your offer is accepted and you move in.  Other wise, it's just one you missed out on.
Warning!
Whether you're trying to get a deal or not, it is a waste of your time (and many other people's time) to make an offer below what you  where the market data and what we suggest.  Nothing is exact in real estate, but honing in on a range can be done with easy. Be ready to walk away if you can't get the price you need, but understand there will be times when you're truly disappointed in the process.  It's tough out there, but making your best real estate offer requires you to be tough.  Be honest in your dealings, and you will be treated honestly as well.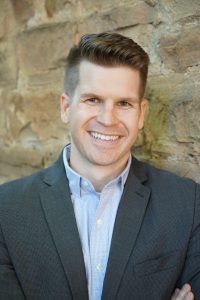 About the Author:  Jared Reimer is a native Coloradoan and an Associate Broker at Elevations Real Estate in Old Town Fort Collins.  He's a community advocate, business champion, blogger, leader, tireless volunteer, innovator, thinker and expert on all things real estate in Fort Collins and surrounding Northern Colorado.  You're likely to find Jared spending quality time outside with his wife, Kacie, and young son, Hudson, or sharing a beer or two with a friend throughout Fort Collins.  Call or text Jared at 970.222.1049 or email him at Jared@TheCraftBroker.com