Another predictable month in Northern Colorado real estate as February reports fewer sales region wide and increased median values.  It's starting to sound like a broken record.  The amount of homes for sale in Fort Collins, Loveland/Berthoud and Greeley/Evans is down double digits, 10%, 22.73% and 19.23% respectively.  With such low inventory, we'll look for the next several months to surge in median value as buyers hustle to compete for scraps.
Northern Colorado Median Home Values

Home sales in Greeley took an extra dip this month, to make up for a small surge in January.  But the real problem area is Loveland/Berthoud.  Another couple months of 20%+ fewer sales and median home prices will be nearly $400,000.  Keep in mind Berthoud is responsible for raising Loveland's median home numbers.
Northern Colorado Home Sales

Interest rates continue to be steady across the region, but the uptick since November has caused some buyers to re-examine their search.  It's still early in the year and a lot could still happen.  If March is lean on sales, we could see increases of 1-2% in values from February.  It's that tight!  If you're on the fence, contact me to help you make a decision one way or the other.  If this market has taught me anything it's that the best time to buy is yesterday.  The buyers I'm working with are making quick decisions and are happy to have made the leap.  I'm happy to help you weigh the pros and cons and provide accurate information for you to make a good decision.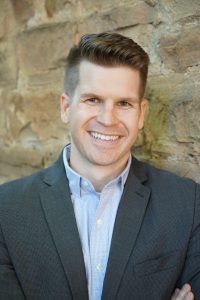 About the Author:  Jared Reimer is a native Coloradoan and an Associate Broker at Elevations Real Estate in Old Town Fort Collins.  He's a community advocate, business champion, blogger, leader, tireless volunteer, innovator, thinker and expert on all things real estate in Fort Collins and surrounding Northern Colorado.  You're likely to find Jared spending quality time outside with his wife, Kacie, and young son, Hudson, or sharing a beer or two with a friend throughout Fort Collins.  Call or text Jared at 970.222.1049 or email him at Jared@TheCraftBroker.com