In the past decade, searching for real estate has changed dramatically. Did you know, just 20 years ago a buyer would need to meet with a Realtor, look through a book of listings and then go house hunting?  Or, worse yet, they would have to pick up an actual newspaper to look for new listings.  Today, we live in a world of instant information – listings at your fingertips.  But from what I've come across, buyers are frustrated with their information – there's too much, it's misleading or inaccurate, and it's hard to make heads or tails of what's actually on the market and available.  Here's my commentary on how to maximize your real estate search.
Online Portals
Online portals like Zillow, Trulia, Redfin, and Realtor.com (to name a few) have really changed the way consumers have looked for homes.  Nearly all listings are made available to these portals through a data sharing agreement between Agents/Brokers and the MLS they belong to.  This has helped to expose these listings to more and more people, but it does come at a cost.  Although the portals have been getting better about syncing better data, the information is still delayed and inaccurate.  In a market like this, a 24 hour difference could mean you've missed your opportunity.  If you're looking for the most accurate, up to date search – have your Realtor point you towards ColoProperty.com – it is the public facing version of our private MLS – listings and information are updated within minutes.
Open Houses
One might think that seeking out open houses every weekend is a great way to maximize your home search, right?  I've mentioned it before, but it should be repeated – if you only want to be exposed to 5% of the market, then open houses are for you!  If you want to see the other 95% of homes, work with a Realtor who can set up showings and get you into ANY HOME on your schedule.  Open houses are lead generators for the hosting agent and are often done for name recognition or to appease a frustrated seller.  See more homes by enlisting a Realtor.
New Construction
While there isn't too much new construction popping up across Northern Colorado, there are opportunities to take a peek at model or spec homes in different communities.  Just like with open houses, it's better to have a Realtor accompany you on your new construction search.  For one, Realtors deal with new construction sales reps often and are well versed in asking the right questions, representing your best interests, and providing insight on builder reputation and craftsmanship.  Some buyers think they are wasting their Realtor's time by asking them to come along, but it is never an issue – showing homes and representing our clients is our #1 priority.
If you want to maximize your real estate search, do everything you can to get your Realtor involved early and often.  While a new home purchase is something you might do once or twice a decade, this is something we do on a daily basis – we know the ins and outs of the market and how to make it work for your specific situation.  I am always willing and able to get you started down the path to your next home purchase, contact me today.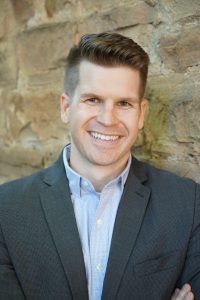 About the Author:  Jared Reimer is a native Coloradoan and an Associate Broker at Elevations Real Estate in Old Town Fort Collins.  He's a community advocate, business champion, blogger, leader, tireless volunteer, innovator, thinker and expert on all things real estate in Fort Collins and surrounding Northern Colorado.  You're likely to find Jared spending quality time outside with his wife, Kacie, and young son, Hudson, or sharing a beer or two with a friend throughout Fort Collins.  Call or text Jared at 970.222.1049 or email him at Jared@TheCraftBroker.com