Median values are up across Northern Colorado in September, as compared to 2015. Home prices are creeping up above the $317,000 mark, still at record highs, and there is no slowing in sight, although the colder months are always a little bit of a wild card.  Through the end of September, a total of 8349 homes have sold in the Fort Collins, Loveland, and Greeley/Weld area, up 5.14% from the same timeframe in 2015, with a good portion of that increase due to the Greeley/Weld market.  Low inventory is still gripping the region, very few homes are being listed, however, a potential bright spot is that with inventory so low, there is not much of a chance it could get any lower.  Active listings have been leveling out (aka stagnating) for about the past 12-14 months across the region.
NoCo Median Values Up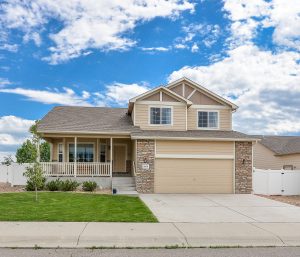 Fort Collins median values are up to $370,000 near the peak posted in June.  If the past few years are good indicators of what to expect in the 4th quarter,   prices will rise in October and November and pop up even higher in December as the Christmas squeeze sets in.  There were 279 sales in Fort Collins in September 2016, as compared to  285 in 2015, so we're keeping pace along that front.
Loveland median home values fell slightly to $338,450 in September 2016, just off it's high water mark of are keeping pace with the high water mark of $350,000 posted in June.   Only 172 homes were sold in the Loveland/Berthoud market, as compared with 205 in September of 2015, which is in line with the rest of the region.
Sales have taken a bit of a hit over the past month in the Greeley/Evans as active homes have taken quite the left turn since July.  There were 154 homes sold in September as opposed to 203 homes sold in September 2015.  Median prices have fallen just slightly to $237,500 which is off the record high month in May at $260,000.  This is nothing to be alarmed about, however, just a minor correction after months of very solid gains in median value.
The next few months are still very busy and opportunities are available for both buyers and sellers.  Buyers know that homes that are on the market nearing the holiday timeframe are serious opportunities, and the sellers are eager to move on.  Sellers understand that buyers who are searching during the same timeframe are likely to be under a specific timeframe, and are serious about their offers.  There's never a bad time to make a move, but you need to be sure that buying or selling a home in the 4th quarter will benefit you. How will you know? A simple call, text, or email is all it takes for a no obligation analysis of your situation.  Either way, you'll be armed with information to make a smart real estate decision.  We're with you every step of the way.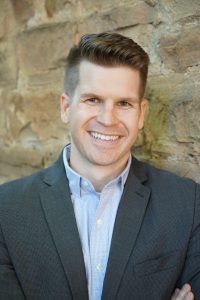 About the Author:  Jared Reimer is a native Coloradoan and an Associate Broker at Elevations Real Estate in Old Town Fort Collins.  He's a community advocate, business champion, blogger, leader, tireless volunteer, innovator, thinker and expert on all things real estate in Fort Collins and surrounding Northern Colorado.  You're likely to find Jared spending quality time outside with his wife, Kacie, and young son, Hudson, or sharing a beer or two with a friend throughout Fort Collins.  Call or text Jared at 970.222.1049 or email him at Jared@TheCraftBroker.com