The Craft Broker's neighborhood spotlight feature is dedicated to showcasing Northern Colorado's unique neighborhoods.  Whether they're high end, in-demand, luxury, custom, or just all-around interesting, you'll enjoy this deep dive into each neighborhood.  If you'd like your neighborhood featured, just contact me – I'm happy to showcase your special spot.  And if you're interested in potentially buying or selling a home in any of our featured neighborhoods, drop me a line to start the process.  Enjoy!
Parkwood Fort Collins
Need a little character in your midtown Fort Collins home?  Look no further than the Parkwood neighborhood in the heart of Fort Collins.  This very mature neighborhood is home to some of the city's most stately and impressive homes.  Situated just north of Drake and just east of Lemay, the location can't be beat – with easy access to the Scotch Pines shopping center, Poudre Valley Hospital, and anywhere along the midtown corridor.  Larger lots, mature trees, green belts and a private lake makes Parkwood an oasis within the city.
While there are common, more affordable floor plans (ranches, tri-levels and traditional 2 story homes) there are also fully custom creations throughout Parkwood.  Homes along the lake are sprawling, with incredible views in a peaceful setting.  Homes within the interior are well taken care of and larger than average – most between 3000-4000 total square feet.
The area came to prominence as the city expanded south from Old Town in the mid-late 1960's.  Homes in South College Heights were being developed to the west, and as the new Woodward facility was getting finished in the late 60's at Drake and Lemay, many of the homes in Parkwood were a perfect landing spot for management from the company, along with doctors from PVH just down the street.  Because of the pride of ownership over the years, the neighborhood has consistently been a gem.
Home values in the community range quite a bit from the mid $400's well beyond the million dollar mark, based off of square footage, customization, and location within the neighborhood.  The majority of the homes were built between late 1960's and the late 1970's however there have been a handful of complete scrapes, guts, or teardowns for newer homes as well.  Most homes have atleast 10,000sf lot (1/4 acre) with plenty of space.  Although Parkwood is also home to some very nice duplexes and other attached homes, they are not included in these statistics.
Quick Stats
2017 Average Price: $579,507
2017 Average DOM: 71
# of 2017 Home Sales: 7
# of currently active homes: 2
Click the link to see what's available in Parkwood and give me a call or shoot me a text if you'd like to take a peek at what's on the market.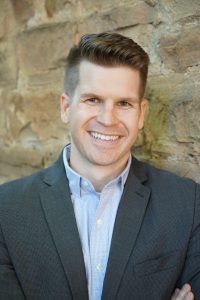 About the Author:  Jared Reimer is a native Coloradoan and an Associate Broker at Elevations Real Estate in Old Town Fort Collins.  He's a community advocate, business champion, blogger, leader, tireless volunteer, innovator, thinker and expert on all things real estate in Fort Collins and surrounding Northern Colorado.  You're likely to find Jared spending quality time outside with his wife, Kacie, and young son, Hudson, or sharing a beer or two with a friend throughout Fort Collins.  Call or text Jared at 970.222.1049 or email him at Jared@TheCraftBroker.com