The Craft Broker's new neighborhood spotlight feature is dedicated to showcasing Northern Colorado's new construction communities.  Whether they're affordable, production level, semi-custom, or fully custom homes, you'll enjoy this deep dive into each neighborhood.  If you'd like a new project featured, just contact me – I'm happy to showcase your special spot.  And if you're interested in potentially buying or selling a home in any of our featured neighborhoods, drop me a line to start the process.  Enjoy!
The Ridge At Harmony Road
Just east of Latham Parkway, which divides Larimer and Weld county, you'll see plenty of foundations being dug out and poured, while homes are popping up at the Ridge at Harmony Road.  While this community butts right up to Timnath, Windsor actually annexed the land in 2015 from Weld County so that the new development along Harmony Road could be built to town standards.  Read more about the background of the community in this Coloradoan article.
The Ridge at Harmony Road – Builders
Richmond American Homes – Richmond's floor plans at the Ridge at Harmony Road start in the low $300's, but after visiting, it becomes pretty clear that it'll be hard to get a home less than $375,000.  Richmond features their "Seasons" Collection, which are basement-less, more affordable models and their upgraded collection, which provides a partial or full basement.
Saint Aubyn Homes – Saint Aubyn's floor plans at the Ridge at Harmony Road start in the mid to high $300's, but do include basements, mid-higher end finishes, 3 car garages (on most lots) and nicely sized floor plans.
Horizon View Homes – Horizon View is still organizing their website to provide better information on the neighborhood.  Their homes, similar to Saint Aubyn, start in the high $300's, with great finishes, upgrades and square footage.
Bridgewater Homes – Bridgwater, just finished up their first model home and is getting a few homes ready to go in the neighborhood.  Luckily, there are floor plans that we can tour in Winter Farm in Windsor to get an idea of the space, finishes and upgrades.  Prices start in the high $300's, but I'd suggest aiming at the $450,000 mark with this builder to get what you want.
Listings at The Ridge At Harmony Road
Not all the homes are listed through the MLS (this is common and frustrating), so it's important to give me a call to see all the homes that are available in the community.  If you're interested in taking a tour the neighborhood, make sure to bring me along.  I'll be able to provide insight on pricing, floor plan popularity, resale considerations, incentives, and builder reputation before you even walk in the door.  It pays to have me represent you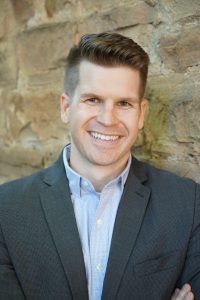 About the Author:  Jared Reimer is a native Coloradoan and an Associate Broker at Elevations Real Estate in Old Town Fort Collins.  He's a community advocate, business champion, blogger, leader, tireless volunteer, innovator, thinker and expert on all things real estate in Fort Collins and surrounding Northern Colorado.  You're likely to find Jared spending quality time outside with his wife, Kacie, and young son, Hudson, or sharing a beer or two with a friend throughout Fort Collins.  Call or text Jared at 970.222.1049 or email him at Jared@TheCraftBroker.com