It's a unique market out there.  In Fort Collins, the average home price sits at $400,000.  Median prices have increased over 8% year over year since 2013, which means if you owned an median home in 2013, you now have an additional $95,857.33 in equity IN JUST THREE YEARS.  Times are great for NOCO home sellers, right? Well, it really depends on how you look at it.  There is a huge paradox for two different types of NOCO home sellers out there – the move-up sellers and the downsizing sellers.  Let's take a look!
Move Up Sellers
Move up buyers are classified as current homeowners that need to sell their home to move up – either more space, a better location, or better quality of home.  This almost always necessitates a higher price point.  Here's their example:
Corby and Julie Davidson bought their 3 bedroom, 3 bathroom home in Village East as newlyweds in May 2011 for $185,000.  At an interest rate of 4.625% with a 5% downpayment, their monthly principal and interest payments were just $903.60.
Incredibly, over the past 6 years, their home is now worth $340,000 and they have reduced their mortgage to $158,000.  After a sale, they expect to net around $160,000.  They've also added 2 kids to their family and are expecting a 3rd in June.  They need more space and better schools for their kids.
They spotted a 5 bedroom, 3 bath, 4600 sf home in Fossil Lake for $549,900.  Using the $160,000 they netted from their home sale, they put down 25% ($137,475) and kept the remainder for moving expenses and new furniture to fill up their new home.  Even with the 25% down, their principal and interest payment is $2120.44 – over $1200 more per month more than their previous home.
These NOCO home sellers have some difficult decisions to make.  First of all, of course your entry level home will sell quickly, but will you be able to find and close on a home with the right timing as to keep you from moving twice, living temporarily with family or worse, an extended stay hotel?  Secondly,  after netting so much in a sale, these sellers will need to put nearly all of it down to maintain a reasonable mortgage payment, since wages in Fort Collins have not kept pace with the cost of living.  After putting it all down, do you have a savings buffer to help get you through an emergency?
Downsizing Sellers
Downsizing sellers are classified usually as those homeowners who need less space and/or less maintenance, usually associated with empty-nesters or retirees.  These NOCO home sellers have typically owned their home for a longer period of time and have a good chunk of their house paid off.  The majority of empty nesters are retired and are on some form of a fixed income.  Here's their example:
Bob and Sally Sturm bought a nice 3 bedroom, 3 bath, 2700 sf home in the hot new neighborhood, English Ranch in 2000 for just $215,000.  At an interest rate of 8.5% (yes that was the going rate in 2000) with 10% down, their mortgage payment was $1487.85.  At the time they purchased, their two kids were 5 and 3 years old.
Flash forward to 2017 – their kids are nearly done with college and Bob is tired of keeping the yard up, and Sally doesn't even use the basement anymore.  Although they were often consulted to refinance their home, they never did, and they still currently owe $142,000.  The good news is their home has appreciated to $365,000.  After a sale, they expect to net $198,000.
Because they wanted something low maintenance, smaller and better kept, they spotted a turn key, updated patio home in Southridge Greens for $435,000.  After putting all $198,000, they have a loan amount of $237,000, or a current mortgage payment of  $1219 per month.  Because the home is low maintenance, they have a $200/month HOA payment to tack on for a grand total of $1419, just a little less expensive than their home in English Ranch.
Where these NOCO home sellers have an issue is although they are downsizing, they really aren't downsizing their mortgage.  You would think that after over 15 years of owning a home and paying down the mortgage, along with the appreciation, that you would be able to get a little bit more out of your investment.  On top of that, because of their fixed income, every increase in property taxes, HOA payments, and other maintenance really impacts the bottom line at a time where increased medical bills or travel expenses might take precedent.
My job is to limit the amount of lateral movement you make in the market.  Every real estate decision has advantages and disadvantages and together, we can work a plan for you to see most benefit.  If you're a move up seller, I've got great strategies and resources on working out the logistics along with providing you the guidance and support to pick a great neighborhood, where your investment dollars are most beneficial.  Beyond that, there are different ways we can work to help your monthly bottom line, while providing you a lifestyle you want in retirement.  Regardless of where you're at in the market and what your future holds, together we can build a solid strategy.  Contact me today for a zero obligation, casual meeting at the brewery of your choice. I'm happy to help get the ball rolling.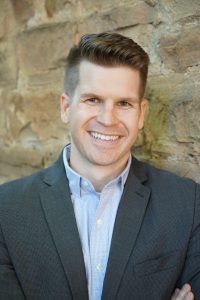 About the Author:  Jared Reimer is a native Coloradoan and an Associate Broker at Elevations Real Estate in Old Town Fort Collins.  He's a community advocate, business champion, blogger, leader, tireless volunteer, innovator, thinker and expert on all things real estate in Fort Collins and surrounding Northern Colorado.  You're likely to find Jared spending quality time outside with his wife, Kacie, and young son, Hudson, or sharing a beer or two with a friend throughout Fort Collins.  Call or text Jared at 970.222.1049 or email him at Jared@TheCraftBroker.com