Median values across Northern Colorado in August were robust again, as compared to 2015. The median values throughout the region soared up to $317,000, the highest we've ever seen, and there is no slowing in sight.  Through the end of August, a total of 7456 homes have sold in the Fort Collins, Loveland, and Greeley/Weld area, up 9.12% from the same timeframe in 2015, with a good portion of that increase due to the Greeley/Weld market.  As we settle into Autumn, the only things falling will be the temperatures and the leaves, low inventory will keep pushing NoCo median values up through the end of the year – count on it.
NoCo Median Values Up
Fort Collins median values have drooped a bit in August, to $350,000 from their high water market in June of $370,000.  This is a fairly common trend seen over the past few years where median values spike in the May/June timeframe, and then back off slightly as the spring and summer sales frenzy begins to die down.  There were 295 sales in Fort Collins in August 2016, as compared to 310 in 2015.  YTD Fort Collins sold listings are still holding steady as compared to 2015, a reason for the increased median values – there is just no inventory still.
Loveland median home values are keeping pace with the high water mark of $350,000 posted in June with a median value of $347,500.   Only 189 homes were sold in the Loveland/Berthoud market, as compared with 217 in August of 2015, but just like Fort Collins, YTD sales remain nearly even year over year. Loveland does have some more affordable inventory, however, there just aren't enough to make a dent in demand.
Median values in Greeley/Evans are screaming along, up to $247,500, while sales have also made impressive gains in August.  199 homes sold in the Greeley/Evans area in August, up from 186 homes in August 2015.  Although it might not seem like a big gain, any increase in sales, is a big one.  It means there are actually homes being built, and homes being listed in Greeley, which isn't the case in Fort Collins or Loveland/Berthoud.  Affordability plays a huge factor in where people are buying and where builders are building.
The next few months are still very busy and opportunities are available for both buyers and sellers.  Buyers know that homes that are on the market nearing the holiday timeframe are serious opportunities, and the sellers are eager to move on.  Sellers understand that buyers who are searching during the same timeframe are likely to be under a specific timeframe, and are serious about their offers.  There's never a bad time to make a move, but you need to be sure that buying or selling a home in the 4th quarter will benefit you. How will you know? A simple call, text, or email is all it takes for a no obligation analysis of your situation.  Either way, you'll be armed with information to make a smart real estate decision.  We're with you every step of the way.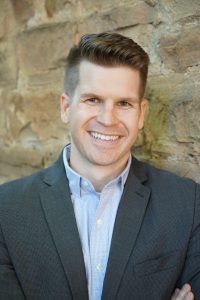 About the Author:  Jared Reimer is a native Coloradoan and an Associate Broker at Elevations Real Estate in Old Town Fort Collins.  He's a community advocate, business champion, blogger, leader, tireless volunteer, innovator, thinker and expert on all things real estate in Fort Collins and surrounding Northern Colorado.  You're likely to find Jared spending quality time outside with his wife, Kacie, and young son, Hudson, or sharing a beer or two with a friend throughout Fort Collins.  Call or text Jared at 970.222.1049 or email him at Jared@TheCraftBroker.com