Northern Colorado residential home sales for the first four months of the year are on a roll with a 21.5% increase over the same period of 2012. The 2,911 homes sold this year are the best start to a year since 2005 when there were 3,007 closed sales in the first four months. It is interesting that this large increase in sold homes has been accomplished without a corresponding large increase in the average selling price. The 6.8% increase to $246,040 is a reasonable, sustainable figure and given the low mortgage interest rates, home affordability remains at an all time high.  Needless to say the NoCo real estate market is off to a great start in 2013
The total volume of $716M for the first four months is an all-time record and ahead of last year by 30%.
New home construction totaled 497 homes and accounted for 17.1% of the total sales for this period which is a welcome improvement. The share of new construction bottomed out in 2010 with 226 homes sold during the first four months, just 9.5% of total sales. The 120% increase in just three years is significant but we have a long way to go. Ten years ago, new home sales accounted for one third of all sales and reached a peak in 2002 with 1,081 homes sold in the first four months for 35.1% of the total market.
The inventory of homes for sale is very low. In total there are 3,537 homes on the market but 1,558 are under contract leaving just 1,979 net active listings. With an expected demand over the next six months of 6,000 homes the active listings represent about a two month supply when six months is considered a balanced market. This will no doubt put extra pressure on selling prices which can do nothing but increase in the foreseeable future.  Looking forward, we see nothing stopping the growth and expansion of the Northern Colorado real estate market.
If you are considering buying or selling in this market, we encourage you to call us. It is important to have experienced representation to compete in this market.  We are always available for you.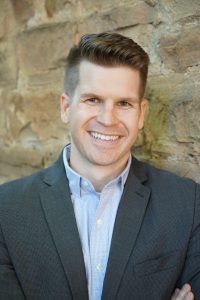 About the Author:  Jared Reimer is a native Coloradoan and an Associate Broker at Elevations Real Estate in Old Town Fort Collins.  He's a community advocate, business champion, blogger, leader, tireless volunteer, innovator, thinker and expert on all things real estate in Fort Collins and surrounding Northern Colorado.  You're likely to find Jared spending quality time outside with his wife, Kacie, and young son, Hudson, or sharing a beer or two with a friend throughout Fort Collins.  Call or text Jared at 970.222.1049 or email him at Jared@TheCraftBroker.com