Second verse, same as the first!  Northern Colorado home prices continue upward through February with a robust report from the Greeley/Evans area.  A total of 1221 sales represented just over a 13 percent increase from the YTD 2015 sales along with a very strong regional increase in median value, up 6.61% to $298,500.  If momentum continues, we will see a regional median value above $300,000 for the first time in history.
The big news this month is the continued upward pressure on home prices, especially in Fort Collins, where the median value for detached homes broke the $350,000 mark in February.   Here's a crazy statistic – with the exception of December 2015, Fort Collins has seen double-digit, year-over-year increases in median home values since October 2014.  It seems as if this is the new norm for Fort Collins, where the amount of available homes continues to be as low as we have ever seen it.  With continued net in-migration, lack of affordable entry level homes and new construction lagging behind, we will see similar price increases region wide through 2016.
Loveland is keeping pace with 2015 numbers, with no overwhelming increase in median prices or sales.  Greeley, one of the most affordable spots in the region, is trucking right along, adding more and more sales in a market that is hungry for new construction.  Greeley is uniquely positioned to take advantage of the affordability concerns west of I25, while also having a good amount of new home projects to keep pace with buyers' demands.  Weld county seems to be a bit of a vacuum for those buyers who can't afford to compete in Loveland and Fort Collins, new homes in the coveted $250,000 – $350,000 price range are popping up all over west Greeley.
A large concern in the new construction realm is increasing costs across the board.  Not only are developers and builders faced with increased permit fees, impact fees and outrageous water fees in some parts of the region, but hard costs are increasing as well.  Increases in the cost of steel, lumber, concrete and other construction resources are putting upward pressure on new home prices too.  To add to that pressure, we're seeing a region wide tradesmen shortage.  Too few skilled carpenters, electricians, plumbers and finish trades are forcing builders to increase bids and wages to secure trades throughout the project.  Every increase in cost gets passed along to the eventual homebuyer.
While we don't see much relief on the horizon for Northern Colorado home prices, there will come a point where the higher and higher price points will allow new development, most of which is currently ready to go but waiting on the sidelines, to make more sense financially.  At that point, we hope the supply will keep escalating prices at bay, creating a healthier and more sustainable market where everybody wins.  It doesn't take long for double digit increases to make those numbers work.  Stay tuned!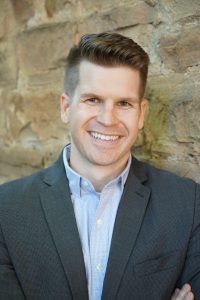 About the Author:  Jared Reimer is a native Coloradoan and an Associate Broker at Elevations Real Estate in Old Town Fort Collins.  He's a community advocate, business champion, blogger, leader, tireless volunteer, innovator, thinker and expert on all things real estate in Fort Collins and surrounding Northern Colorado.  You're likely to find Jared spending quality time outside with his wife, Kacie, and young son, Hudson, or sharing a beer or two with a friend throughout Fort Collins.  Call or text Jared at 970.222.1049 or email him at Jared@TheCraftBroker.com