Northern Colorado home sales in July were the best month on record with 1,208 homes sold at an average price of $261,779 for a total volume of $316 million, a 37.9% increase over last year. The year to date volume of $1.6 billion is an amazing 29.2% increase over the same period last year and again, the highest on record. The Loveland and south Larimer County area is leading with a 26.4% increase in the number of homes sold while Greeley and Weld County have recorded the highest price increase at 12.2% and the Fort Collins and northern Larimer County have the highest average selling price at $273,663.
About the only negative is that there were just 130 new homes sold in July accounting for 7.6% of total sales and total new home construction sales are 945 for the year to date or 14.8% of total sales. This compares to the peak of new home construction way back in 2002 when new home sales accounted for 30.5% of the 1,121 homes sold in July and were 33% of the total home sales for the year to date. It is pure speculation to think about where the market would be if we had one thousand more new homes to sell but with the low inventory and high demand it is certainly possible that this rate of construction could be absorbed without too much difficulty.
There are currently 4,002 active listings but 1,525 are under contract and 464 are shown as new homes under construction or to be built. This leaves a net of 2,013 active listings and with a demand of around 900 homes per month we are left with a slim two month supply compared to a normal market which is a six to seven month supply. This is evident in the 'days to offer' which for resale homes is at 48 days for the year to date. This is the lowest figure on record and compares to an average over the last few years of 81 days and the previous low, again way back to 2002, when homes were on the market an average of 56 days prior to going under contract.
We expect the higher prices will bring more resale homes to the market and builders are certainly trying to ramp up construction which will provide more new homes in the coming months. Couple this with the recent increase in mortgage rates and the fact that demand slows as school starts and we should expect a better balance between supply and demand over the next few months.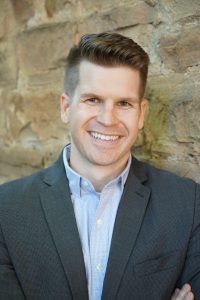 About the Author:  Jared Reimer is a native Coloradoan and an Associate Broker at Elevations Real Estate in Old Town Fort Collins.  He's a community advocate, business champion, blogger, leader, tireless volunteer, innovator, thinker and expert on all things real estate in Fort Collins and surrounding Northern Colorado.  You're likely to find Jared spending quality time outside with his wife, Kacie, and young son, Hudson, or sharing a beer or two with a friend throughout Fort Collins.  Call or text Jared at 970.222.1049 or email him at Jared@TheCraftBroker.com