Residential Northern Colorado home sales in Larimer and Weld counties continued the record setting pace in October with another double digit increase in sales and a 7.2% increase in the average selling price. The year to date sales are up 18.2% and the average price is up 7.5% to $254,561. This ten month result puts us on track to close to 11,000 homes this year which would exceed the previous record of 10,845 home sales set in 2004. Coupled with the substantial increase in average sales price, the total volume could reach $2.8 billion, well ahead of the $2.5 billion achieved in 2005.
We have broken down the sales figures to show results for both new and resale homes:
To really understand where the demand is for homes in Northern Colorado, we've also compiled a chart below, showing a breakdown of new construction sales, resale home sales, and the gap between the two.
Over the past 13 years, Northern Colorado home sales have seen a quite a dramatic shift.  Back in the first six years of the graph (2000 – 2005) there were 18,584 new construction homes sold, an average of 3,097 per year. This compares to 43,282 resale homes with an average of 7,214 per year. For this six year period, new home construction accounted for 30% of total home sales. The blue column shows the dramatic drop of new home construction for the eight years since, from a low of 10.3% in 2010, improving to a projected 15% this year. During this eight years there have been 1,334 new homes sold per year compared to 3,097 in the previous six years.
To put another way, the sales of resale homes are now 40% ahead of the pace of the early 2000's and new homes are more than 50% behind the sales level of ten years ago.
This gap needs to be closed. We will sell well over 9,000 resale homes this year compared to just 1,600 new homes. We think the 9,000 to 10,000 resale market is about the peak of available homes and we seriously need to build more new homes to meet the demand.
And speaking of demand, the net active listings of homes for sale now stands at 1,711 homes which is down 10% from last month. In addition to this figure there are 491 homes shown as under construction or 'to be built'. Granted sales are slower at this time of year but the projected demand for the next six months is at least 5,000 homes so the present supply is equivalent to a minuscule two month supply. A balanced market is considered to be six months so we are short about 3,000 homes.
You have heard the saying "If you build it, they will come". In this case, the demand for new homes is already here, so, "LET'S BUILD IT"!!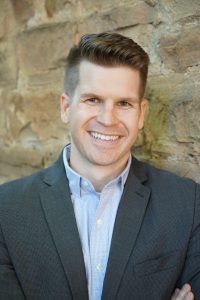 About the Author:  Jared Reimer is a native Coloradoan and an Associate Broker at Elevations Real Estate in Old Town Fort Collins.  He's a community advocate, business champion, blogger, leader, tireless volunteer, innovator, thinker and expert on all things real estate in Fort Collins and surrounding Northern Colorado.  You're likely to find Jared spending quality time outside with his wife, Kacie, and young son, Hudson, or sharing a beer or two with a friend throughout Fort Collins.  Call or text Jared at 970.222.1049 or email him at Jared@TheCraftBroker.com