Northern Colorado home sales within Larimer County have set an all time volume record in 2013 with total sales of $1.78 billion. This is an increase of 22.8% over last year which in turn was a 25% increase over 2011. The previous record was set way back in 2005 with $1.61 billion in sales. There were 6,389 homes sold in 2013, a 15.6% increase over last year and within a whisker of the record 6,422 sales in 2004.
The average selling price of $276,256 is an increase of 15.6% from last year and the highest on record. For comparison, the average selling price back in 2004 – 2005 was $245,178.
Larimer County is divided into two areas by the local multi-list reporting service (IRES) with Area 9 being Fort Collins and all of the county north to the Wyoming border and Area 8 including Loveland and the south area of the county (excluding Estes Park). The results in each area are very similar with Fort Collins experiencing a larger increase in average selling price and Loveland a larger percentage increase in the number of homes sold. One note regarding the average selling prices is that the home sales figures include both single family detached and attached. There are more attached home sales in the Fort Collins area which tend to reduce the average price. Comparing just single family detached, the average selling price in Area 9 is $299,734 and in Area 8 it is $290,998.
This record volume of business was accomplished even though there was a very limited inventory of homes for sale. A balanced market between supply and demand is considered to be a six to seven month supply and for most of the year, buyers struggled with just a two month supply. At the end of the year there were 1,406 active listings but 420 of them are shown as being under contract and another 208 are listed as under construction or 'to be built' so the net standing inventory is 778 homes. With an average demand of over 500 homes per month, the inventory is equivalent to a minuscule 45 day supply.
One of the biggest supply issues we are facing is the lack of new home construction. In 2013 new home sales totaled 1,100 or 17% of the total. This was up 24.5% from the 883 new homes sold in 2012 but way off the pace ten years ago when new home construction totaled 25 – 30% of total sales. Home builders are working hard to try and catch up but bank financing for 'spec' building is still difficult to come by and the supply of development lots is quickly drying up.
We expect the strong demand to continue, fueled by the strengthening economy, rising consumer confidence, lower unemployment and low interest rates but it is going to be struggle to fulfill the demand while holding selling prices to sustainable (single digit) increases.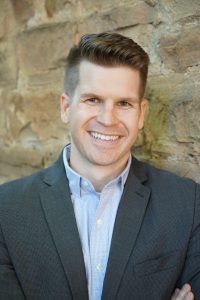 About the Author:  Jared Reimer is a native Coloradoan and an Associate Broker at Elevations Real Estate in Old Town Fort Collins.  He's a community advocate, business champion, blogger, leader, tireless volunteer, innovator, thinker and expert on all things real estate in Fort Collins and surrounding Northern Colorado.  You're likely to find Jared spending quality time outside with his wife, Kacie, and young son, Hudson, or sharing a beer or two with a friend throughout Fort Collins.  Call or text Jared at 970.222.1049 or email him at Jared@TheCraftBroker.com