The momentum continues for real estate in Loveland and Fort Collins, and although the number of Northern Colorado home sales were down slightly from a year ago, the average selling price was over $300,000, an increase of 9% from last year. The County is divided into two areas for reporting purposes and both the Loveland (south Larimer County) and Fort Collins (north Larimer County) areas reported very similar results with a small decrease in sales and a 9.6% and 8.5% price increase.
For the year to date sales are off slightly and the average selling price is now at $295,600, a 7.6% increase from last year. The net inventory of homes for sale dropped again from 1,032 at the end of October to 900 currently. This lack of inventory is putting real pressure on pricing – available homes are very tough to come by. We expect a demand for 2,500 homes over the next six months and a balanced market between supply and demand is normally considered to be six months so we are short 1,600 homes.
The only good news for buyers is mortgage interest rates which continue at record low levels around 4% and the fact that there are now conventional mortgages available with as low as a 3% down payment.  Contact us so that we can set you up with a mortgage professional and get the ball rolling on your next move.
With one month to go, 2014 sales are in record breaking territory. Sales in 2013 totaled 6,519 homes at an average price of $275,763 for a total market of $1.8 billion. This year's Northern Colorado home sales should match last years but the average price will be in the range of $296,000 making the total volume $1.93 billion. This would be a 7.2% increase over 2013 and a new record for total sales volume.  It wouldn't take much to put us over the $2 billion mark – we'll see how many folks get their purchase or sale on the books before the ball drops.
If you are considering the sale of your home you need to make sure it is priced properly to take advantage of this sellers' market. If you are a home buyer you need to be able to move quickly and obtaining a mortgage pre-qualification is a good start. We want you to work with the right professional, and giving us a call, email or text is the first step in making sure we're the right fit for you.
Ascent Real Estate Professionals are committed to bringing you useful information, timely advice and expert service whenever you need it.  Whether it's Fort Collins, Loveland, Windsor, Greeley or anywhere in between, we've got Northern Colorado covered.  Feel free to contact Ascent or subscribe to our newsletters and market reports.  Any questions or inquiries you might have will be responded to in a timely manner.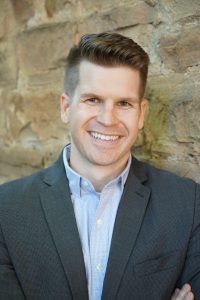 About the Author:  Jared Reimer is a native Coloradoan and an Associate Broker at Elevations Real Estate in Old Town Fort Collins.  He's a community advocate, business champion, blogger, leader, tireless volunteer, innovator, thinker and expert on all things real estate in Fort Collins and surrounding Northern Colorado.  You're likely to find Jared spending quality time outside with his wife, Kacie, and young son, Hudson, or sharing a beer or two with a friend throughout Fort Collins.  Call or text Jared at 970.222.1049 or email him at Jared@TheCraftBroker.com