It's going to be close!  After eleven months, total Northern Colorado home sales have broken the 10,000 barrier for the first time since 2005 and we are within sight of the record of 10,845 sales set in 2004. We need 749 closed sales in December to break this record and we should come close. It would have been easier with a better November which was a little disappointing with just 761 sales, a very slight improvement over the 743 sales from November last year. Typically December sales are lower than November so the 749 figure is going to take some work but we are assured of a substantial increase over last year and we will be close to the all time record.
The average selling price is up 7.1% for the year and the total volume of $2.56 billion is up a staggering 25.3% from last year and has already exceeded the previous record of $2.53 billion for the full year of 2005 – that's plenty of increased equity for Northern Colorado Homeowners.
The inventory of homes for sale continues at a very low level with 2,999 current active listings. There are 992 homes under contract and 497 are shown as under construction or to be built so there are just 1,510 net active listings. This is down from 1,711 last month and with a demand of 5,000 homes over the next six months there is a two month supply, well below the six month requirement for a balanced market.
The DOM (days on market) continues to reflect the lack of inventory as the November sales were on the market for just 47 days to offer and 78 days to close. This compares to 65 and 98 days last year.
There have been 1,538 new homes sold for the year to date, a 20% improvement over last year but the share of total home sales has improved only very slightly from 14.8% last year to 15.2% this year. As we have been stressing, we are about at the peak of resale home supply and need to increase the construction of new homes to keep pace with the demand. And we need to remember, if a home owner decides to sell their current home and buy another home, that does not help the inventory one bit. The only way we gain inventory is for sellers to move away – and we certainly don't want to encourage that – or to build more homes!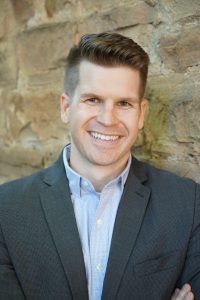 About the Author:  Jared Reimer is a native Coloradoan and an Associate Broker at Elevations Real Estate in Old Town Fort Collins.  He's a community advocate, business champion, blogger, leader, tireless volunteer, innovator, thinker and expert on all things real estate in Fort Collins and surrounding Northern Colorado.  You're likely to find Jared spending quality time outside with his wife, Kacie, and young son, Hudson, or sharing a beer or two with a friend throughout Fort Collins.  Call or text Jared at 970.222.1049 or email him at Jared@TheCraftBroker.com