Northern Colorado home sales in October set a record for the month with a 20.2% increase over last year, coupled with an 8.6% increase in the average selling price. Both areas of Larimer County had similar results in both the number of homes sold and the average selling price.
This brought the year to date sales almost even with last year, a small decrease of 48 homes sold is the difference between 2013 and 2014. The average selling price continues the upward trend on its way to $300,000. Last year finished at $276,256 and this year started at $284,387 so the average price has increased $11,000 since January and now stands at $295,393. 
Where the homes are coming from remains a bit of a mystery since buyers are dealing with a severe lack of inventory. Currently there are 1,032 active listings which is down 10% from last month and now the lowest level of the year. With a forecasted demand of 2,500 homes over the next six months the inventory is equivalent to a 2.5 month supply, less than half what is needed for a balanced market. New construction has not kept pace with demand as builders scramble to develop lots and build homes. Sales of new homes listed through the MLS are up 3.3% for the year to 953 but this is just 17% of total sales when something like 25% is a more normal figure to help meet demand.
The homes that have sold this year were on the market for just 41 days prior to offer, down from 47 days last year.
Last year sales totaled 6,389 homes at an average price of $276,256 for a record total volume of $1.765 billion. This year we are on a pace to equal last year's home sales but with an average price of around $297,000 the total volume of $1.9 billion will be a new record, 7.5% ahead of last year and 32% ahead of sales in 2012.
We'd love to hear about your recent real estate experience – whether you bought, sold or you're just on the sidelines enjoying the value increases.  Where do you think we're headed in 2015?  Contact us to find out!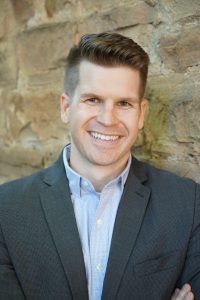 About the Author:  Jared Reimer is a native Coloradoan and an Associate Broker at Elevations Real Estate in Old Town Fort Collins.  He's a community advocate, business champion, blogger, leader, tireless volunteer, innovator, thinker and expert on all things real estate in Fort Collins and surrounding Northern Colorado.  You're likely to find Jared spending quality time outside with his wife, Kacie, and young son, Hudson, or sharing a beer or two with a friend throughout Fort Collins.  Call or text Jared at 970.222.1049 or email him at Jared@TheCraftBroker.com