For the first time ever, Northern Colorado home sales totaled one billion dollars in the first five months of the year. From January to May, 2013 there were 4,055 homes sold at an average price of $247,472 for a total of $1,003,500,000. This is an increase of 29.7% from last year when the first five month sales totaled 3,360 homes at an average price of $230,327 for a total of $773.9M. The previous record goes all the way back to 2005 when there were 4,108 homes sold at an average price of $230,039 for a total of $945M.
Below is a breakdown by area. The Loveland area is southern Larimer County including Berthoud and the Fort Collins area is all of northern Larimer County from CR 30 all the way to the Wyoming Border. The Greeley / Weld figures are for all of Weld County including the Windsor area.
New home construction continues to improve and during the first five months sales of newly built homes totaled 672, an increase of35.8% from last year. New home sales now account for 16.6% of the total sales. This is a way above the bottom which occurred in 2010 when new home sales totaled were just 9.4% of the total market but we are a long way from the peak years of 2000 to 2006. During these seven years new home sales averaged 1,181 per year for the first five months representing 30% of total sales. Compare this to the next seven years from 2007 to 2013 when new home sales averaged 483 per year and 14% of total sales. In total there were 8,267 new homes sold during the first five months of the years 2000 to 2006 compared to 3,379 in the first five months of the next seven years. This is almost five thousand homes that did not get built, leading to a large reduction in inventory and a pent up demand which has burst out this year.
Resale home sales in the first five months of this year are the most on record. The 3,383 sales are an 18% increase over last year and are 9.8% more than the previous peak of 3,080 sales in 2007.
The low inventory of homes for sale is an ongoing problem. Currently there are 3,909 listings in Northern Colorado but 1,689 of them are under contract, leaving a net supply of 2,220 homes for sale. The demand last year over the final seven months of the year was for 6,000 homes. If we are going to continue with the 20% increase we are going to need at lease 7,000 homes between now and the end of the year. This is a demand of 1,000 homes per month so the current inventory is a scant two month supply when a six month supply is considered a balanced market between supply and demand. In this type of a market, whether you are a buyer or a seller, make sure you are working with the NoCo New Home Team – we've got the experience and tenacity to help you win in this fast paced market.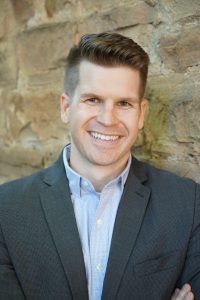 About the Author:  Jared Reimer is a native Coloradoan and an Associate Broker at Elevations Real Estate in Old Town Fort Collins.  He's a community advocate, business champion, blogger, leader, tireless volunteer, innovator, thinker and expert on all things real estate in Fort Collins and surrounding Northern Colorado.  You're likely to find Jared spending quality time outside with his wife, Kacie, and young son, Hudson, or sharing a beer or two with a friend throughout Fort Collins.  Call or text Jared at 970.222.1049 or email him at Jared@TheCraftBroker.com