2016 is moving right along with another strong and competitive month in Northern Colorado real estate.  A total of 3135 year to date home sales represent about a 10% increase over 2015 YTD sales.  With stifled inventory, median home prices region-wide continue their upward trend to $305,000, with Fort Collins leading the way.  Northern Colorado home values are exploding! With the selling season upon us, we're likely (and hoping) to see more inventory hit the market as soon as school is out.
It could be said that Greeley is 'cooling off' after seeing 20%+  year to date sales increases, however, a 19% year over year increase is nothing to complain about.  After 3 years of increased sales, it's looking as if the Greeley market leveling out (as evidenced by the graph below) and is falling in line with Loveland and Fort Collins sales trends.  You can only build homes so quickly and raise prices so much before sales start to even out.
Fort Collins seems to be the most constrained location with the 12 month moving average remaining flat since 2013.  With rising water costs, development fees, restrictions on land use and other regulatory factors, Fort Collins new construction is not able to meet demand of buyers and more affordable options are not feasible for developers. Median home values are hovering near the $350,000 mark, although we expect them to continue upward for the remainder of 2016.
Loveland is following Fort Collins' lead with a big jump in median value, from just under $320,000 to nearly $345,000 this year alone.  Although there was a slight decrease in average sales in 2014, Loveland has been seeing a slow but steady increase in sales for the past 2 years.  We are hoping that that momentum continues, so long as prices do not increase too dramatically.
Although the year over year data looks like we're gaining momentum, increasing prices are the only thing that is making this market look strong.  We know that something has got to give.  More homes for sale would certainly help the overall market balance out, but all indications are pointing towards continued upward pressure on prices.  When will we see the top?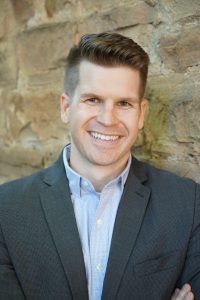 About the Author:  Jared Reimer is a native Coloradoan and an Associate Broker at Elevations Real Estate in Old Town Fort Collins.  He's a community advocate, business champion, blogger, leader, tireless volunteer, innovator, thinker and expert on all things real estate in Fort Collins and surrounding Northern Colorado.  You're likely to find Jared spending quality time outside with his wife, Kacie, and young son, Hudson, or sharing a beer or two with a friend throughout Fort Collins.  Call or text Jared at 970.222.1049 or email him at Jared@TheCraftBroker.com