As we near the end of 2012, Northern Colorado home values continue up.  In October, we've surpassed the entire amount of sales recorded in 2011, and still have plenty of time to go.   Buyers purchasing before the winter weather approached help boost Fort Collins sales up 28.4% over 2011, the biggest month to month gain this year.  If the rest of the year follows suit, we're on track for well over 3,500 homes sold.
On a year to year basis, prices jumped 3.6% to $257,487 compared to October 2011.  This is the highest average sales price on record, ahead of the previous high of $253,406 in 2007. The total volume of sales is now at $775M and we should break the $900M mark, a level not seen since 2007.
In general, these price increases have been the result of a increased buyer demand, without increased supply.  The inventory of homes for sale continues to drop with 1,260 active listings at the end of October compared to 1,341 the previous month. Homes under contract stayed strong with 370 currently compared to 375 last month. This means the net active listings are down from 966 to just 890 homes. Generally, the October, November and December period begins to slow down substantially, however, we expect buyer and seller activity to remain high through the end of the year.  We may need to wait until spring 2013 to see increased supply finally hitting the market.
Even the National Association of Realtors Cheif Economist, Lawrence Yun, shares his concerns on lack of available homes stating, "The inventory of existing homes is at its lowest level in seven years, while newly constructed home inventory has hit a 50-year low mark. Distressed home listings will continue to fall because fewer borrowers are now seriously delinquent. Home construction is up, but only reaching half the historic average of housing starts. Even the many pent-up sellers – those home owners who have been holding back waiting for better market conditions – will not help the net inventory because most of them will be selling to buy a trade-up property."
Although home affordability is still very high, that is likely not to last too much longer.  With an improving demand for housing fueled by historically low mortgage rates, record high rental rates and a growing economy we need to be concerned about the increasing possibility of a housing shortage.  With Northern Colorado home values continuing up, the only way to improve the supply is to build more homes.  Let's do it!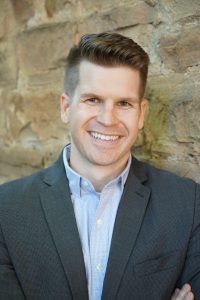 About the Author:  Jared Reimer is a native Coloradoan and an Associate Broker at Elevations Real Estate in Old Town Fort Collins.  He's a community advocate, business champion, blogger, leader, tireless volunteer, innovator, thinker and expert on all things real estate in Fort Collins and surrounding Northern Colorado.  You're likely to find Jared spending quality time outside with his wife, Kacie, and young son, Hudson, or sharing a beer or two with a friend throughout Fort Collins.  Call or text Jared at 970.222.1049 or email him at Jared@TheCraftBroker.com