There has been a lot of publicity given to the residential real estate market recently, headlined by rising prices, which in the Denver Metro area are at the top of the list nationwide. According to recent reports, Case Shiller says year over year prices are up 10%, REColorado reports 11.3% and CoreLogic comes in at 9.8%. We thought we would take a look at the price gains in the Bizwest four county area (Boulder, Broomfield, Larimer and Weld) by way of comparison.
For single family detached homes, the median price the first six months of this year is $315,500 compared to $277,500 for the same period last year. This is an increase of 13.7% which puts this area ahead of the Metro Denver figures and perhaps at the top of the charts nationwide. Northern Colorado real estate is white hot!
This type of increase in selling prices is unprecedented as shown in the ten year graph.
Going back to 2006 the median price was $243,000 and by 2011 it had actually dropped to $232,000. The biggest increase during this period was 4.5% from 2009 to 2010 and the largest drop was 5.9% from 2007 to 2008. Beginning in 2012 it has been a different story with annual increases from 2012 to 2014 averaging 6.9% and then, this year happened. As mentioned, the year to date figure is up 13.7% and we are on a pace to hit $322,000 for the full year which would be a 13.8% increase…in one year. From the low of $232,000 in 2011 this would be a record breaking 38.8% increase in just four years.
The demand for homes is also off the charts with a projected 46% increase in annual sales from 2011 to 2015.
See Our Most Recent Market Updates  Selling? Take Our Advice
So the big question is, where are we going from here? Obviously, the strong economy and low interest rates are fueling home ownership, helped by very high rental rates which makes owning a home more attractive. Mortgage interest rates are forecasted to increase later this year which will take some people out of the market but bigger paychecks will help to offset this.
At this point, we don't think there is a danger of a housing bubble (oversupply) leading to a drastic drop or correction in selling prices. New construction is still lagging behind the demand and the only surplus might be in new apartment construction which will help to slow down the sharp increase in rental rates. The economy shows every sign of continuing to grow with the only negative being an inflationary trend.
We do believe that the demand will slow which will help to modify price increases but if you are a prospective home buyer, sooner rather than later would be our call.  We have not seen a market like this before, of course we were saying the same thing on the opposite end of the spectrum in 2009.  There are tremendous opportunities in this white hot real estate market no matter how you look at it.  Whether buying, selling or investing, having a professional advocate to provide advice and guidance is the key to winning.  Our professionals have a track record of getting solid results – begin a cooperative relationship with us today.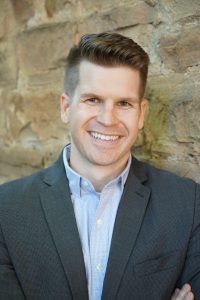 About the Author:  Jared Reimer is a native Coloradoan and an Associate Broker at Elevations Real Estate in Old Town Fort Collins.  He's a community advocate, business champion, blogger, leader, tireless volunteer, innovator, thinker and expert on all things real estate in Fort Collins and surrounding Northern Colorado.  You're likely to find Jared spending quality time outside with his wife, Kacie, and young son, Hudson, or sharing a beer or two with a friend throughout Fort Collins.  Call or text Jared at 970.222.1049 or email him at Jared@TheCraftBroker.com