The Northern Colorado real estate market (Larimer & Weld counties) continued the record setting pace in August with the total volume of sales up 23% over last year. There were 1,110 closed sales compared to 979 last year, an increase of 13.4% and the average selling price increased 8.5% to $256,937.
For the year to date, home sales are up 18.8%, the average selling price is up 8.7% and the total volume is up 29% to $1.9 billion. This puts us on a pace to exceed 10,000 home sales and $2.5 billion in volume. To put this into perspective, the highest year ever for home sales was back in 2004 with 8,726 closed sales and the highest volume was recorded in 2005 with $2.0 billion so we are definitely in uncharted territory.
The main concern moving forward continues to be the very low inventory of homes for sale. There are currently 3,825 homes listed but 1,330 are under contract. In addition, there are 575 homes to be built or in various stages of construction. This is a net of 1,920 active listings currently available. With the demand of over 900 homes per month for the last eight months, this is equivalent to just a two month supply of homes when a balanced market is considered to be a six to seven month supply. We have been hopeful than new home construction would increase sufficiently to meet this demand but we seem to be falling behind. In August there were 142 new homes sold compared to 135 last year so the market share actually fell from 13.8% to 12.5%. For the year to date, new homes as a percentage of the total home sales have decreased to 14.2% when we really need to get into the 20 – 30% range to start keeping up with demand. At the rate we are building we will close about 1,500 new homes this year whereas 25% of the market would be in the range of 2,500 homes.
The bump in mortgage interest rates during the summer has also put some buyers on the sidelines but it is important to remember that a 5% fixed rate 30 year mortgage is about 40% lower than the historical average of 8.5% and even with the rise in selling prices, homes are still very affordable and in most cases it costs less to buy than to rent.
If you are considering the purchase of a newly built home, or if you just want some ideas or to check out the market, a good place to start will be at the 2013 HBA Parade of Homes which begins next week. For more information, check the Parade magazine in the Coloradoan.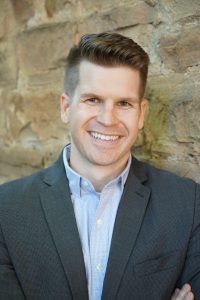 About the Author:  Jared Reimer is a native Coloradoan and an Associate Broker at Elevations Real Estate in Old Town Fort Collins.  He's a community advocate, business champion, blogger, leader, tireless volunteer, innovator, thinker and expert on all things real estate in Fort Collins and surrounding Northern Colorado.  You're likely to find Jared spending quality time outside with his wife, Kacie, and young son, Hudson, or sharing a beer or two with a friend throughout Fort Collins.  Call or text Jared at 970.222.1049 or email him at Jared@TheCraftBroker.com