There are three distinct, major real estate markets in Northern Colorado: Loveland & Berthoud, Greeley & Evans and Fort Collins.  Uniquely enough, the town of Windsor is divided across all 3 of these markets.  Beyond the major markets, we can view new construction, resale, detached single family homes and attached condo/townhomes.  On the whole, the three areas that make up the Northern Colorado real estate market generally have the same trends.
We interpret these numbers, understand real estate market trends in Northern Colorado, and suggest which way the market is moving.  Contact us if you are looking for neighborhood specific real estate statistics and information, we will provide you with a report to suit your needs.  We choose to dive into the numbers, focusing primarily on three key statistics: number of sold listings, days on market, and median sales price.  The reason why the number of listings sold is so important is because that represents the true market, what has actually sold.  Although active listings gives you an idea of inventory supply, it is not useful in understanding value as most active listings tend to drop a few percent from list to sale.  Average days on market helps us understand how quickly that inventory is moving and how long I can expect to have a home on the market.  Obviously median sales price helps us understand seasonal and yearly changes in values in Northern Colorado.
Below is a breakdown of the Northern Colorado Real Estate Market Statistics – Fort Collins, Loveland + Berthoud, and Greeley + Evans
Fort Collins Real Estate Statistics
It's easy to see that there is just a small difference in detached home sales, and a small increase in attached sales in Fort Collins.  Keep in mind there was a $8000 home buyer tax credit in 2010 which flooded the market with buyers, so having just a small decline is actually a positive sign.  2011 is faring much better than 2010 in Fort Collins.  Another good sign is that median sales prices are just slightly higher in 2011, meaning home prices likely bottomed in 2010.  Distressed properties, like short sales and foreclosures seem to have only impacted the days on market statistic, rather than median price or number of sold listings –  another positive trend.  Overall, the Fort Collins real estate market in both attached and detached homes have been very healthy in 2011 and will continue to stay strong in the next year.
Loveland & Berthoud Real Estate Statistics
Loveland and Berthoud have bounced back well from 2010 bottoms (both attached and detached).  Considering the tax credit from 2010, Loveland and Berthoud  are faring very well as we climb out of the recession.  Attached home days on market has increased significantly, where as detached days on market has remained stable.  Median prices are coming in a bit higher for detached homes and nearly even with detached homes.
Greeley and Evans Real Estate Statistics
Along with the rest of Northern Colorado, the Greeley and Evans area is most consistent.  Like Fort Collins, Loveland and Berthoud, the tax credit flooded the area with buyers, but 2011 has proven to see a comback in home sales, much higher than anticipated.   Days on market for attached homes have decreased significantly, where detached homes have increased slightly.  Weld county has been hit particularly hard by foreclosures and short sales, and my opinion is that it'll take another 6-9 months before prices, days on market and number of solds begin to look healthier.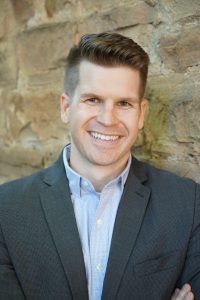 About the Author:  Jared Reimer is a native Coloradoan and an Associate Broker at Elevations Real Estate in Old Town Fort Collins.  He's a community advocate, business champion, blogger, leader, tireless volunteer, innovator, thinker and expert on all things real estate in Fort Collins and surrounding Northern Colorado.  You're likely to find Jared spending quality time outside with his wife, Kacie, and young son, Hudson, or sharing a beer or two with a friend throughout Fort Collins.  Call or text Jared at 970.222.1049 or email him at Jared@TheCraftBroker.com