The Northern Colorado real estate market (Larimer & Weld Counties) continued the upward trend as September sales totaled 893 homes, an increase of 14% from last year and the average selling price of $256,935 was up 2.4% from last year. The slower increase in selling prices is welcome news in a market that was getting super heated with price increases approaching double digits.
For the year to date, sales are up 19.1% from last year to a total of 8,422 and the average prices is now at $254,085, an increase of 7.5% from last year. The total volume of $2.14 billion is a 27% increase over last year.
For the record, there was some erroneous information in our September 14, 2013 column when we reported previous record sales. The highest home sales on record occurred back in 2004 with 10,845 and the highest total volume of sales was in 2005 with $2.53 billion. The figures for this year to date have us on pace to close 10,750 sales with a dollar volume of perhaps $2.7 billion. This compares to sales of 9,300 last year with a total volume of $2.21 billion. So, while we are projecting a sales increase of 16% over last year and a volume increase of 22% we might still fall short of the 2004 record sales but do expect to improve on the record total volume by 6%. All told, a remarkable recovery from the last six years when sales averaged 8,400 homes with an average total volume of less than $2.0 billion.
And as we have stated many times, these current sales are being recorded without the benefit of the construction activity that occurred ten years ago. In the five year period from 2001 to 2005 there were 15,662 new homes sold in this area representing 30% of all home sales. In the last five years new home sales have totaled 5,504 or 12.8% of sales. New home construction is improving with current sales of 1,233 homes up 20.4% from last year and now accounting for 14.6% of total sales. This is a nice improvement from a few years ago when new home sales bottomed out at 10% but it is still a long way from 30%.
The total inventory of active listings is now 3,557 homes, down from 3,825 last month. Of these, 1,153 are under contract leaving a net of 2,404 homes for sale. This figure includes 513 new homes that are either under construction or 'to be built' so the standing inventory of homes available is 1,891 compared to 1,920 last month. Demand will be lower over the next six months but even with sales around 750 per month the inventory is less than a three month supply, about half of a normal market.
While the low inventory remains a concern, the other unknown is the effect that the current political standoff is going to have on mortgage rates and loan approvals. Initial indications are that interest rates will go up and loan approvals will be go down and this, coupled with lower consumer confidence and uncertain employment is bound to have a harmful effect on home construction and home sales. Hopefully the stalemate will be resolved before there are serious repercussions in the economy.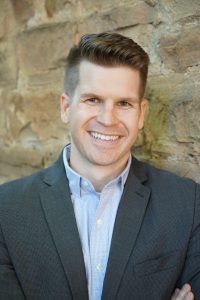 About the Author:  Jared Reimer is a native Coloradoan and an Associate Broker at Elevations Real Estate in Old Town Fort Collins.  He's a community advocate, business champion, blogger, leader, tireless volunteer, innovator, thinker and expert on all things real estate in Fort Collins and surrounding Northern Colorado.  You're likely to find Jared spending quality time outside with his wife, Kacie, and young son, Hudson, or sharing a beer or two with a friend throughout Fort Collins.  Call or text Jared at 970.222.1049 or email him at Jared@TheCraftBroker.com