Once again, Northern Colorado real estate sales are strengthening.  All things considered, 2014 has been a very strong year throughout the region, but especially in the Greeley/Evans area.  In Larimer and Weld County, year-to-date sales are down, but only by 2.4%, while total sales volume is up to $691,983,571 which represents a 5.7% gain region wide.  What that means is that Northern Colorado real estate prices are rising, sometimes sharply depending on the area.
As you can see in the chart above, the number of year to date sales in Fort Collins was steady, dropped sharply in Loveland and grew in the Greeley area.  Due to increased prices, year to date volume in Fort Collins is up 7.1%, and volume in Greeley is up a whopping 18%.  Loveland homes sales have been, on average, about 10-12% month over month in 2014 and it doesn't look like that trend will end.  Lack of inventory has helped home prices stay steady with last year's levels, however.
Lack of Available Inventory
At this time point in 2013, Realtors were scrambling trying to find home for their buyers with some inventory levels down over 20% from the previous year.  Eventually 2013 gave away to a new year with new hope and optimism, however, we're seeing active inventory levels down even beyond 2013 levels.
In May 2014, there were less than 1000 homes (attached and detached) for sale in Fort Collins, just 596 in Loveland and Berthoud, and only 463 in Greeley/Evans.  Regionally, we are seeing 12% fewer homes for sale in the Northern Colorado region, which is really impacting buyers. Bottom line, with fewer and fewer homes for sale, prices are going to continue to rise as competition between buyers gets more and more fierce.
Home Prices Up – Good News Fort Sellers
The silver lining in all of this news is that sellers are gaining more and more equity as the year goes on.  The following three graphs represent median home values in Fort Collins, Loveland and Greeley.  Monthly median value variations are tracked with a red 12 month moving average trend line.
Fort Collins median values have been steadily increasing from around early 2010, all the way up to $263,000.  Loveland has had a bit of a steeper gain within the same time frame, sitting pretty at $260,500.  Greeley has been on quite a roller coaster ride over the past decade with steep declines due to foreclosures and a tough economy, but have bounced back sharply to $175,000.
Where do we go from here?  In my estimation, although it has been very tight over the past 12-18 months, we still have plenty of demand out there to keep the momentum going.  Our predictions for 2014 are still on par – expecting volume to be up, with sales holding steady from 2013.  It's tough to tell where interest rates will go over the next 12 months, but if they stay low, more and more buyers will have access to cheap money – the only issue will be finding homes to keep up with the demand.  New construction has certainly lagged but is picking up – there is a long way to go to build up inventory levels to match several years of pent up demand.  We'd love to hear your thoughts on this market.  What have you seen in your neighborhood?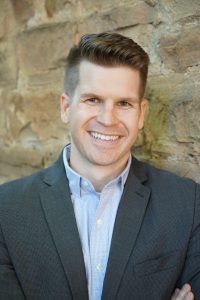 About the Author:  Jared Reimer is a native Coloradoan and an Associate Broker at Elevations Real Estate in Old Town Fort Collins.  He's a community advocate, business champion, blogger, leader, tireless volunteer, innovator, thinker and expert on all things real estate in Fort Collins and surrounding Northern Colorado.  You're likely to find Jared spending quality time outside with his wife, Kacie, and young son, Hudson, or sharing a beer or two with a friend throughout Fort Collins.  Call or text Jared at 970.222.1049 or email him at Jared@TheCraftBroker.com