A strong yet constrained real estate market is keeping the Northern Colorado region hovering near record highs.  Regional median home values are creeping up above the $317,000 mark, as we end into the last gasp during the holidays.  Through the end of October, a total of 9169 homes have sold in the Fort Collins, Loveland, and Greeley/Weld area, up 3.96% from the same timeframe in 2015, with a good portion of that increase due to the Greeley/Weld market.  Low inventory is keeping sales level with 2015, however median values are up nearly 10% across the board.
Prices Hovering Near Record Highs
In Fort Collins, just 222 detached homes sold last month, for a median value of $351,500.  Those sales were in line with October 2015, yet the median values are up nearly 12%. Preliminary returns for November seem to point to an increase in sales as compared to 2015, along with an increased median value – pushing it towards record territory.  By all estimations, the median value in Fort Collins should break past the $400k mark in 2017.
Loveland sales have continued to be depressed by lack of inventory, in the past 6 months, just 1182 homes have sold, as compared to 1287 homes in 2015.  This has pushed median values up to $353,900, a record for detached homes in the Loveland/Berthoud area.
Just like the rest of the region, sales in Greeley/Evans have taken a bit of a hit due to low inventory, just 153 homes sold in October, compared to 194 in October 2015.  A median value of $251,500 is just off the record high for the area, and because it is the most affordable market in Northern Colorado, we expect prices to continue up, while sales and inventory try to keep up.
The surprise presidential election sent a bit of a shock to the mortgage market, pushing rates up.  With rates sitting higher, buyers are being forced to make a decision: buy now or wait and see.  I've never believed in 'timing the market' and that holds true for the real estate and mortgage industries.  Sure, you can possibly find better opportunities, but, my job is to give you the best information to make the best decisions for you and your family, right now.  Nobody has a crystal ball.  The best thing you can do is get prepared by calling a Realtor, we don't bite!  A simple call, text, or email is all it takes for a no obligation analysis of your situation.  Either way, you'll be armed with information to make a smart real estate decision.  We're with you every step of the way.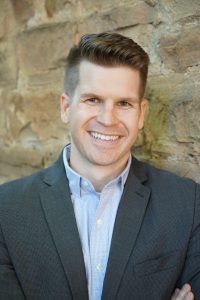 About the Author:  Jared Reimer is a native Coloradoan and an Associate Broker at Elevations Real Estate in Old Town Fort Collins.  He's a community advocate, business champion, blogger, leader, tireless volunteer, innovator, thinker and expert on all things real estate in Fort Collins and surrounding Northern Colorado.  You're likely to find Jared spending quality time outside with his wife, Kacie, and young son, Hudson, or sharing a beer or two with a friend throughout Fort Collins.  Call or text Jared at 970.222.1049 or email him at Jared@TheCraftBroker.com