2013  is upon us and real estate in Fort Collins is moving at a furious pace!  In 2012, we saw the return of the buyer and the re-emergence of the home builder. Although 2012 started off with uncertainty, it certainly ended with a very positive outlook.  Fort Collins ended the year up over 20% in volume and sales.  If the trend continues, which we expect, here are a few predictions for Fort Collins Real Estate in 2013:
Prices Will Go Up
The Fort Collins real estate market has seen a solid increase on prices, especially from the bottom in 2010.  It is a perfect storm for buyers – a market with increased demand, but lack of available homes.  Buyers are offering closer towards list price or getting involved in multiple offer situations, driving prices up slowly and steadily.  Understanding the competitive nature of the market, savvy sellers and Realtors will increase initial list prices to hopefully squeeze a little more profit out of a home sale.  Only a major jump in available homes will negate the rising home values.
Active Listings will Slowly Return
Since 2010, the amount of available homes aka "active listings" has fallen significantly.  This month, we are seeing about half of the normal inventory level, which is forcing buyers to buy whatever is available.  Our prediction is that over the next several months, sellers will ride the wave of somewhat higher prices and more buyers to finally sell a home they've been waiting to sell for years.  Other homeowners will see their equity creep back up so they'll be able to sell their home without being underwater.  Along with my prediction that we will see increased resale homes on the market over time, we expect there to be much more construction activity as well, which will help return inventory levels closer to normal.
Days on Market Will Decrease
At the bottom of the market, the amount of time an average home was on the market was close to 4 months!  Over the past year, we have seen a dramatic decrease – we've shaved about a month off.  That is fairly dramatic when you realize that average days on market hasn't been below 100 days in over 3 years, now we're getting close to breaking the 90 day time frame.  It is all driven by increasing prices and interest rates, and buyer competition.  If there is a home one the market that is priced right in a desirable neighborhood, chances are it's sold within a week and closed within 40 days.
New Homes Will Be Built
As mentioned above, active inventory levels are very low, leaving buyers less choice in selecting a home.  Since 2006, there has been an EXTREME lack of new construction activity.  Building was at a near stand still as lending was tight and demand was low.  As increased competition continues, homebuilders will furiously begin building and flooding the market with new homes, which also leads to increased resale activity.  Our biggest prediction for Fort Collins real estate in 2013 is that you'll see tons of new projects dotting the city, with an increased presence for several years to come.
Confidence and Optimism Will Strengthen
All of the predictions above begin to point to a larger feeling of confidence in the market.  Not only are Realtors and builders beginning to understand the 'perfect storm' in Fort Collins real estate, consumers and home owners are starting to have increased confidence in the recovery and return to outstanding market conditions.  Once folks begin to feel more secure in the jobs and financial situation, they'll feel more secure when deciding to make a move.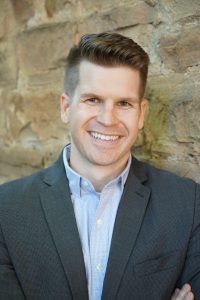 About the Author:  Jared Reimer is a native Coloradoan and an Associate Broker at Elevations Real Estate in Old Town Fort Collins.  He's a community advocate, business champion, blogger, leader, tireless volunteer, innovator, thinker and expert on all things real estate in Fort Collins and surrounding Northern Colorado.  You're likely to find Jared spending quality time outside with his wife, Kacie, and young son, Hudson, or sharing a beer or two with a friend throughout Fort Collins.  Call or text Jared at 970.222.1049 or email him at Jared@TheCraftBroker.com