Plenty of buyers think that prequalifying for a home is just another speed bump on the path to home ownership.  Although the entire lending process might seem like a bit of a headache, the act of simply picking up the phone (or even just writing an email) and speaking with your lender about prequalifying for a home is one of the simplest of steps that can save you months of stress and annoyance.
Prequalifying for a home can take as little as 15 minutes.  It doesn't guarantee that you will be approved for a loan, nor are you formally applying for one – it simply gives you a current snapshot of your qualifying potential.  Here are the top 4 reasons you should prequalify:
1.  Develop a Relationship with a Lender
When prequalifying for a home, you'll be embarking on a journey to homeownership.  Along with your Realtor, your lender will be the next most important co-pilot.  It is important that you develop a relationship with a lender so that you can feel comfortable with the advice and service they provide.  When you get prequalified, keep in mind that it does not obligate you to that specific lender.  Feel free to shop around for the best rates, and see who might fit best with your needs and personality.
2.  Understand Your Financials
Prequalification is essentially about three things:  income, debt and credit.  A good lender will tell you exactly how these three items, in combination, affect your payments.  If your debt, income and credit are holding you back from affording the type of house that you want, a good lender will work with you to find options of either repairing your credit, eliminating debt, or working on a savings plan to get you to that next level.
3.  Understand Affordability
Like #2, prequalifying for a home will help you understand exactly how much home you can afford, which will then put a price cap on which homes you'll see when house hunting with your Realtor.  Your high end cap will need to include the mortgage itself along with any taxes, insurance and HOA.  High HOA's can eat up a lot of buying potential, so keep that in mind.  Also, the amount you have for a down payment will also affect the type of loan you get (FHA, VA, Conventional) which also impacts your ability to purchase certain homes.  Make sure you relay your top purchase price, potential loan program and your down payment considerations to your Realtor so that they don't show you anything you fall in love with, but ultimately can't afford.
4.  Craft a Strong Offer
Prequalifying for a home can also put a seller at ease when making an offer on their listing.  Not only does it show that you are financially able to follow through with your loan commitment, it also shows that you are prepared, serious and competent about the homebuying process.  Prequalification letters strengthen any offer and can help your offer stand out.
Like it was mentioned before, prequalifying for a home takes no time at all and can really put you in a better position to buy the home of your dreams.  Another bit of advice: don't wait for offer time to get prequalified.  Before you hunt, talk to a lender.  That way, you'll know exactly what to expect and there won't be any surprises.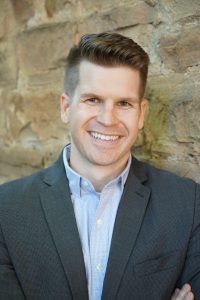 About the Author:  Jared Reimer is a native Coloradoan and an Associate Broker at Elevations Real Estate in Old Town Fort Collins.  He's a community advocate, business champion, blogger, leader, tireless volunteer, innovator, thinker and expert on all things real estate in Fort Collins and surrounding Northern Colorado.  You're likely to find Jared spending quality time outside with his wife, Kacie, and young son, Hudson, or sharing a beer or two with a friend throughout Fort Collins.  Call or text Jared at 970.222.1049 or email him at Jared@TheCraftBroker.com