It's that time of year. Some parents jump for joy, others shed a few tears – change is in the air.  After a long, hot, busy summer, parents and children alike are ready for a change of pace, getting back into the routine of homework and projects.  It's back to school time!
Real estate and back to school might seem completely unrelated, but at this time of year, we are always reminding clients about the abundant opportunities the real estate investment market provides.
University Rentals
Do you have a college age student, or perhaps an extended family member coming to CSU this fall?  With rents rising and rental units becoming more and more scarce, now is an excellent opportunity to take care of your family, while also growing your wealth through university rentals.  Whether it's a small condo for a couple kids, or a 4 bedroom home for a student and some friends, there are plenty of options.  College rentals provide long term cash flow, appreciation potential and tax advantages that other investments like stocks, bonds and mutual funds just can't beat. If your student has a couple of friends, it can't be easier to put them in your rental, cover your mortgage with rents and enjoy the benefits beyond the next 3 or 4 years.
College Savings
Maybe your student is just heading off to pre-school or kindergarten with high hopes and dreams.  How can you be sure you're ready to financially provide for your student down the line?  The answer is investment real estate as a college savings plan.  For example, say you purchase a rental home in Fort Collins ($300,000) when your child is 3 years old.  If the cash flow was strong enough to support a 15 year mortgage, your home would be entirely paid off by the time your child was 18, at which point you could sell the home to pay for college, or, continue utilizing the strong cash flow as tuition payment.  Free-and-clear real estate provides you with the most options and opportunities.  My rule of thumb: 1 rental for every child in the family – not only as a means to provide financial support in college, but also to provide financial support if disability or death threatens the well-being of your family.
Schools, Schools, Schools
Fort Collins (and Northern Colorado) is known for some seriously amazing schools.  On top of a robust economy, strong job market and diverse array of opportunities, people want to live here because of the high ranking schools and they are coming in droves.  Transplants pay a premium in Fort Collins (both for rent and to own) because of the remarkable education their kids can receive.  You can take advantage of those transplants and premiums by owning and investing in real estate in Fort Collins.  Just in the past year, real estate prices have increased 15% in Fort Collins and rents have risen nearly 25%.  If a college rental isn't your scene, renting to young professionals, families and even empty nesters can help you reach your goals.  Right now, there is demand in every sector – jump on board!
Where to Start
Investing in real estate is safe and provides long term wealth, opportunity and stability, generally with less effort than most would imagine.  Working with a savvy real estate professional mitigates nearly all of the potential risks, while giving you greater exposure to different strategies and possibilities.  Work with a Realtor who understands investing in real estate and invests themselves.  We practice what we preach and know we can help you get from point A to B.  Contact us to begin your investment journey, class is now in session!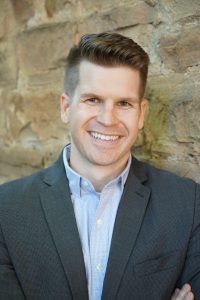 About the Author:  Jared Reimer is a native Coloradoan and an Associate Broker at Elevations Real Estate in Old Town Fort Collins.  He's a community advocate, business champion, blogger, leader, tireless volunteer, innovator, thinker and expert on all things real estate in Fort Collins and surrounding Northern Colorado.  You're likely to find Jared spending quality time outside with his wife, Kacie, and young son, Hudson, or sharing a beer or two with a friend throughout Fort Collins.  Call or text Jared at 970.222.1049 or email him at Jared@TheCraftBroker.com