This blog is normally designed to provide insight and information on local, state and national real estate issues along with information affecting the real estate market, buying, selling, investing and financing.  We appreciate your comments, suggestions, questions and criticisms. We want to be the your most reliable source of information, news and market insight.  Grow and learn with our weekly and monthly posts, and feel free to comment or contact us for more information.  This week, we'll take a slight detour from our normal market update, just to further educate you, the consumer, about the business of real estate in Fort Collins.
By definition, real estate is land; the surface of the Earth and whatever is erected, growing upon or affixed to the land, including that which is below it and the space above it. Synonymous with real estate is land, realty and real property.
Real estate plays a major role in our daily lives.  Despite the recent recession, the ratio of home owners to renters nationally is only 3% off historical highs.  Nearly 2 out of every 3 Americans own a home.  The property taxes generated by real estate in Fort Collins fund local government, schools, parks, roads, transportation and cultural facilities.  Owning a home provides both physically and financial security.  Your equity can be used for retirement, as well as funds for college, home improvements, vacation homes or other investments.  In several cases, the equity that has been created over the past generation has provided the current generation a means of investing in home ownership.
Real estate is one of the main systems of economy both locally and nationally.  When home sales slow due to higher interest rates or other factors, the economy suffers. A healthy real estate market is indicative not only of a healthy economy but also of the confidence of the people in the economy. Traditionally when people are concerned about their jobs and their future, home ownership slows and the economy suffers.
Contrary to what a lot of people think, the real estate business, development and construction are not all about growth. The home-building industry is a major purchaser of goods and services and provides hundreds of thousands of well paying jobs. Home improvements and remodeling, home furnishings, appliances and décor, landscaping, moving and storage are just a few of the businesses dependent on real estate.
And it's not just about building new homes, it's about replacing homes, not just bigger homes but better homes, energy efficient homes, safer homes, homes requiring less maintenance, family homes with yards for our children and pets, homes with garages to hold more of our cars and toys, homes with more storage for our possessions, homes that offer access to the latest technologies, homes that people need and want and buy in new communities with added amenities.
It's also about building new homes and communities to service the needs of an aging population and multi-family or attached home projects that offer a more affordable entry level to home ownership or appeal to those wanting less maintenance or more security. Home ownership is an emotional investment but it is also the major investment, and arguably the best investment, that people make in their lives.
Real estate in Fort Collins is also about people – people dedicated to helping people achieve their dreams – real estate brokers and agents, lenders, appraisers, home inspectors, title and escrow officers – the people who provide the services needed to buy and sell real estate; thousands of people who live and work in the community and are as concerned about homes and schools and transportation and taxes and other community issues as are their neighbors.
It is an exciting, challenging, dynamic and rewarding business and one in which we all have an interest and we'd love to hear from you!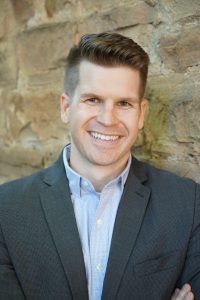 About the Author:  Jared Reimer is a native Coloradoan and an Associate Broker at Elevations Real Estate in Old Town Fort Collins.  He's a community advocate, business champion, blogger, leader, tireless volunteer, innovator, thinker and expert on all things real estate in Fort Collins and surrounding Northern Colorado.  You're likely to find Jared spending quality time outside with his wife, Kacie, and young son, Hudson, or sharing a beer or two with a friend throughout Fort Collins.  Call or text Jared at 970.222.1049 or email him at Jared@TheCraftBroker.com