If you're buying or selling a home in Northern Colorado, it is essential that your Realtor provide you with an in depth real estate market analysis during the process.  As a seller, a market analysis will help you understand the trends in your neighborhood and give you a strong foundation when selecting a list price.  As a buyer, a strong market analysis from your Realtor can help you understand which neighborhoods are 'hot' or declining.  On top of that, when it comes time to make an offer, a strong market analysis will be your number one tool in setting an offer price and negotiating your contract.  Don't rely on feeling – get a strong real estate market analysis based on facts.  Here are the essentials of a great analysis:
Real Estate Market Analysis Data
Area – Location is everything in real estate.  Your analysis should include a geographic area, such as an individual neighborhood or neighborhoods.
Recent Solds –  Your analysis should include recent sold homes within your geographic parameters.  Depending on how quickly the market is moving, it should include homes within the past 12 months, or even 6 months.  Strong, improving sales can indicate a stable neighborhood.  Solds give you information on what buyers are actually willing to pay for a home.
Current Active Homes – Active homes are homes currently on the market – A.K.A. your competition.  These can tell you what your listing is up against, or which homes in a particular neighborhood you can choose from.  A lot of active homes can indicate a strong neighborhood, but too much turn-over and low sale activity can prove otherwise.
Current Under Contract/Pending Homes –  This can show you which homes have recently been put under contract and how quickly they went from being listed to accepting an offer.
Withdrawn or Expired Homes – If there are expired listings or withdrawn homes, it can be a red flag indicating listings aren't selling for one reason or another.
Market Analysis Metrics
Inventory Analysis –  Take the currently number of active listings and divide it by the current pending sales and homes sold within the past 30 days.  This will give you a good idea of how competitive your neighborhood is.
Days on Market Analysis –  This can give you a good indication of how quickly homes are going under contract and selling in your target neighborhood.  Compare it with the city or area to see if your neighborhood is above or below average.
Sale to List Price Ratios – This can give you a good indication of how close to initial list price a home will sell for, which can indicate how desirable a neighborhood is.  For example if a home is listed for $250,000 and sells for $245,000 the sales to list ratio is .98.  Ratios closer to or above 1 indicates a desirable neighborhood.
Concession Rate –  Some sellers are willing to offer concessions or incentives to buyers, such as paying for closing costs or other items.  The lower the concession rate means that sellers are in a position where they don't have to offer incentives.
Supply/Demand and Absorption – By comparing the amount of homes for sale, and the amount of sales per month, you're able to find the monthly supply of homes in a particular neighborhood.  If the monthly supply is growing, it is moving towards a buyer's market, if the monthly supply is declining, sellers command more.  A balanced market is often seen as a 6 month supply.
Comparative Market Analysis
Comparable Homes – This is the meat and potatoes of a real estate market analysis.  By taking the subject home (the home you're selling or the home you're offering on) and comparing it to several homes in the neighborhood is how you can determine a comparable value.  These comparables include recent sales, current actives, and under contract homes.  Your Realtor should be able to find homes that stack up to yours and be able to come to a conclusion based on several adjustments.
Adjustments –  Just like an appraiser, your Realtor will need to make adjustments to the determined value based on the comparable properties.  These adjustments are based on varying conditions, upgrades, square footage differences, views, floor plans, etc.  A good realtor will be able to assign value to certain characteristics and adjust the subject value accordingly.
One thing to keep in mind with your real estate market analysis – they take some time to properly research and prepare.  If you're not serious about buying a home, or selling your current home, don't waste your time and your Realtor's time by asking to prepare an endless amount of market analyses.  Also, not all analyses need to be as in depth as laid out above – sometimes a quick glance at comparables can give you all the information you need to make a decision.
One last note – if your Realtor prepares a market analysis for you – ask them where the information comes from and how they prepared the report.  There are several third party services that prepare market analyses for agents, however, I've found them to be very ineffective and inaccurate.  At Ascent, we research, prepare and analyze the market individually so you can get the most up to date, accurate information from a true real estate professional.  We also understand the market, the metrics and crucial data to help our clients get the most out of their home sale or purchase.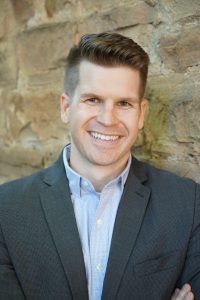 About the Author:  Jared Reimer is a native Coloradoan and an Associate Broker at Elevations Real Estate in Old Town Fort Collins.  He's a community advocate, business champion, blogger, leader, tireless volunteer, innovator, thinker and expert on all things real estate in Fort Collins and surrounding Northern Colorado.  You're likely to find Jared spending quality time outside with his wife, Kacie, and young son, Hudson, or sharing a beer or two with a friend throughout Fort Collins.  Call or text Jared at 970.222.1049 or email him at Jared@TheCraftBroker.com