Northern Colorado just got its first blanket of new snow! As temperatures turn colder and we move into the the winter months, we want to remind you that the real estate world will not be slowing down any time soon.  There is a perception that winter months bring a weaker market – that is one of many real estate myths.  Although Northern Colorado does see some pretty wild winter weather from time to time, the sunny and cool winter months can be some of the best months to search for a new home, or sell your current home and move up.
We're always trying to combat real estate myths with solid, tangible facts about the market to educate our clients.  A surprising fact is that across the region, a consistent 40% of home sales occur during the 6 month period from October through March.
It is common to have less inventory available during the winter months,  but there are still advantages to selling your home or buying a new home over the 'slow months'.  Here's what we mean:
Buyer Advantages – October through March
Although there are typically fewer homes for sale, sellers who place their home on the market during the winter months are more motivated to sell.  Most sellers understand that it is more convenient to sell during the non-winter months, so you are less likely to come across sellers who are testing the waters.  You also benefit from less buyer competition during the winter months – so make your offers count!  Sometimes, the best time to buy a home in the winter months is in between Christmas and New Years – you may be the only one hunting.
Selling Advantages – October through March
Although buying activity usually drops in the colder months, we have found that buyers who hunt during the winter months are more serious about their search because one doesn't hunt when it's 30 degrees unless they are serious about finding a home.  Buyers won't be testing the market in the winter.  On top of that, there are advantages to showing your home during the holidays.  Although it might be inconvenient, your home is usually better decorated, warmer and inviting during the holiday months – take advantage of it!
There are plenty of real estate myths out there – so we're glad we can bust this one.  In our experience, the 'slow-season' flushes out looky-loos and market testers.  This is where you get serious buyers and sellers with real motivations.  Whatever your situation might be, we hope that you understand that we're here to assist you in the purchase or sale of your home – in any season.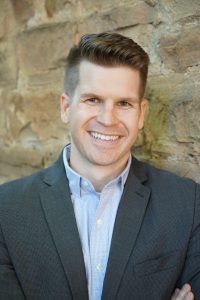 About the Author:  Jared Reimer is a native Coloradoan and an Associate Broker at Elevations Real Estate in Old Town Fort Collins.  He's a community advocate, business champion, blogger, leader, tireless volunteer, innovator, thinker and expert on all things real estate in Fort Collins and surrounding Northern Colorado.  You're likely to find Jared spending quality time outside with his wife, Kacie, and young son, Hudson, or sharing a beer or two with a friend throughout Fort Collins.  Call or text Jared at 970.222.1049 or email him at Jared@TheCraftBroker.com