Local residential home sales in the Northern Colorado area held steady in August recording a 5% increase over last year with a total of 2,002 homes sold. This compares to sales of 2,157 in July. For the year to date, sales are up 6.6% to a total of 13,845 homes sold.
The median selling price finally hit $300,000 for the year to date, the first time this figure has been recorded on a year to date basis. The total sales top $5 billion in volume which is up 18.9% from last year. This is far and away the highest recorded total for the first eight months of the year and we are on an annual pace for over 20,000 home sales at a median price of $304,000 for a total market of $7.4 billion. This would be a 6.7% increase in home sales, a 14.7% increase in the median price and a whopping 18.5% increase in total volume, all figures setting new records.
By areas, Weld County sales lead the way up 11.1% for the year and the median selling price in Larimer County is tops at an increase of 17.6% compared to last year.  New construction accounts for 13.3% of total sales, up slightly from 12.9% last year but still way off the pace required to fulfill demand.
The net active inventory of homes for sale was 3,258 at the end of August up 14.3% from a couple of months ago. With a predicted "slowdown" in sales over the next four months this inventory is equivalent to a two month supply, up from a 1.5 month supply at the end of June.
All told, this remains a very good market for sellers and it remains very competitive for buyers. We find it remarkable that with the low inventory of homes for sale coupled with the slow pace of new construction and double digit increases in selling prices that we have somehow managed a substantial 6.6% increase in sales for the year to date. Bottom line, it looks like this is the new normal!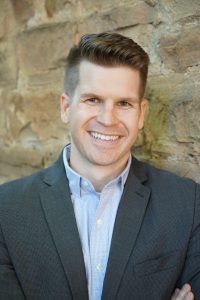 About the Author:  Jared Reimer is a native Coloradoan and an Associate Broker at Elevations Real Estate in Old Town Fort Collins.  He's a community advocate, business champion, blogger, leader, tireless volunteer, innovator, thinker and expert on all things real estate in Fort Collins and surrounding Northern Colorado.  You're likely to find Jared spending quality time outside with his wife, Kacie, and young son, Hudson, or sharing a beer or two with a friend throughout Fort Collins.  Call or text Jared at 970.222.1049 or email him at Jared@TheCraftBroker.com