Of course you love reality real estate shows.  Who doesn't like watching a couple young buyers get their first home before baby comes, or that well-to-do family finding the perfect getaway villa, or the savvy investor who makes $65k on his flip.  Shows like Property Brothers, Rehab Addict, House Hunters and Flip or Flop are all big ratings hits and influence a lot of homebuyers and sellers.  And let's not forget about HGTV's gem, Fixer Upper.  Who wouldn't love the Gaines family – a wholesome and goofy central-Texas family who takes blighted shacks and turns them into completely renovated works of art.  With all of these shows, you always get to see the perfect, shiny parts of a major renovation and see big numbers that always seem to work out well for the flippers.  The fact is, major renovations, or fix and flip projects, as seen on TV, don't always make the most sense in the real world.  Here's how real estate TV shows distort reality.
Financing
I think one of the biggest misconceptions is how these homebuyers or flippers are getting financed.  I understand that there are some folks out there who do really well financially or have a family member who is willing to help finance their renovation, however, the reality is that after a down payment and loan closing costs, most families don't have an additional $100k to pay for renovations out of pocket.  The big misconception is that you can roll a lot of these renovation costs into your mortgage, which you can actually do with a few loan products, but the reality is a lot of times those products just don't make the most financial sense long term.  If you have cash – the sky is the limit.
Competition
In Northern Colorado, competition is fierce.  With inventory at all time lows, you don't really have the opportunity to low-ball sellers to get a great deal to make your numbers work out.  In reality, the best fix and flip opportunities may not even be 'on the market' and will get purchased and renovated by investors with cash before a traditional buyer even has an opportunity.  Foreclosures and short sales are so 2011.
Location, Location, Location
If you can buy a fixer upper in Waco, Texas for $85,000 or a rehab project in Detroit for $30,000, be my guest!  Here is the only problem – you have to live in Waco or Detroit.  Now, I'm not trying to disparage any of these cities, but the reality is: people pay to live in nice places.  Northern Colorado has some amazing amenities and people are willing to pay for it.  With the median home price in Fort Collins nearing $350,000 – you're just not going to find a $65k bungalow that needs "a little work".
Overdoing It
In my mind, although these houses turn out to be gorgeous, I can't imagine that they are ever a great long term investment.  Whenever you purchase a home, you need to understand how the neighborhood will support your renovation or flip.  Let's say you purchase a $100k home in a neighborhood that tops out in the $150k range.  If, after $85k in renovations, you get the home of your dreams – that's great for you, but the reality is you're not really going to recoup much of that investment, or it will take a long time to get there.  You'd be $35k over the high end of the neighborhood.  If you take on a rehab or a flip, you need to make sure that the neighborhood will support it, with tasteful updates that will return the most on your investment.
Logistics
Timing is everything in real estate.  Although these shows wrap everything up within a half hour or an hour, the reality is that big renovations or flips can take months.  If you sold your house and needed the proceeds from your sale to finance the renovation, where are you going to live during construction?  These are generally big projects that involve a permitting and inspection process.  On top of that, you can't have your trades tripping over each other during construction either.  There is a process, and all of it takes planning and time.
Save the Drama for Your Mama
There is a lot of scripted drama in every one of these shows.  Drama happens.  It seems like the issues come primarily when there is a column that can't be moved, an insect problem that needs to be handled, or a construction delay.  It's nothing a little money can't solve, and the buyers are always able to make it work.  Imagine that???  There is drama in every real estate transaction, however, in reality, the drama is that the appraisal might come in short, financing might blow the deal, or after a handful of offers, you still haven't even gotten a home.
The Reality
We have to remember that all of these real estate TV shows are, at the end of the day, just entertainment.  They're not going to show the upsetting and truly difficult parts of the real estate world – it just doesn't make for light and fun TV.  If you're really wanting to tackle a fixer upper, whether for enjoyment or investment, you've got to start with the right professionals and the right plan.  This market is moving so incredibly fast, that without a well established plan, backed by your team, your dreams can quickly become a nightmare.  My advice is to work with a real estate professional who can recognize opportunities, create a strategy and put you in touch with the right financing and construction players.  There is no reason to go it alone.  Contact one of our professionals today and make your own renovation or fixer upper a reality.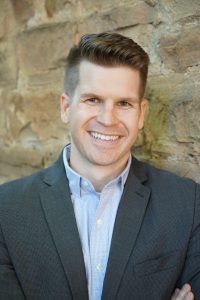 About the Author:  Jared Reimer is a native Coloradoan and an Associate Broker at Elevations Real Estate in Old Town Fort Collins.  He's a community advocate, business champion, blogger, leader, tireless volunteer, innovator, thinker and expert on all things real estate in Fort Collins and surrounding Northern Colorado.  You're likely to find Jared spending quality time outside with his wife, Kacie, and young son, Hudson, or sharing a beer or two with a friend throughout Fort Collins.  Call or text Jared at 970.222.1049 or email him at Jared@TheCraftBroker.com