Home selling prices in the four county Bizwest region (Boulder, Broomfield, Larimer and Weld) continue in uncharted territory with double digit increases in both home sales and median selling price. The rate of increase actually slowed a bit in April with a 12.3% increase in median price but the number actually hit $300,000 for the first time boosting the year to date median price to $294,000.
By areas, the price increase parade is headed by Larimer County which shows a 21.1% increase in the median price for the year to date. This would certainly seem to be an unsustainable rate of increase, particularly when compared to a 7.5% increase for all of 2014. All of the price increases are due to a rising demand for homes and a limited supply of homes for sale. The net active inventory improved slightly to 2,540 homes but this compares to 4,000 homes a year ago and a figure of 10,000 required for a balanced market. With a 2.5 month supply obviously sellers are in command and there is a lot of competition among buyers leading to multiple offers and escalation clauses, particularly in the lower price range.

The Denver metro area is making headlines as one of the country's top ten costliest housing markets with a 14.2% increase in April compared to the previous year, according to Zillow. The Denver Metro Association of Realtors shows the increase for April at 11% with an average sales price of $361,915. For the record, the four county region we track recorded an average price of $356,619 in April which was a 9.4% increase compared to last year.
Where we go from here is anybody's guess. Obviously all the pundits' predictions for this year are out the window and at the present pace we would end the year with 21,000 home sales at a median price of $305,000. This would result in a total market of close to $8 billion. For comparison sake, at the bottom of the market five years ago, there were 13,647 homes sold at a median price of $220,000 for a total volume of $3.7 billion. It is too early to start predicting annual sales, particularly when we have no idea where the sales are coming from but we continue to be amazed at the resourcefulness of the players in today's market; somehow they keep finding homes to buy and sell and prices be damned!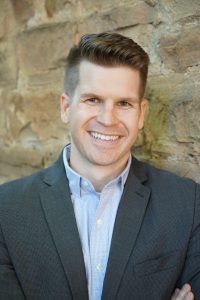 About the Author:  Jared Reimer is a native Coloradoan and an Associate Broker at Elevations Real Estate in Old Town Fort Collins.  He's a community advocate, business champion, blogger, leader, tireless volunteer, innovator, thinker and expert on all things real estate in Fort Collins and surrounding Northern Colorado.  You're likely to find Jared spending quality time outside with his wife, Kacie, and young son, Hudson, or sharing a beer or two with a friend throughout Fort Collins.  Call or text Jared at 970.222.1049 or email him at Jared@TheCraftBroker.com