After several months of double digit increases in monthly residential sales, things slowed "a bit" in July with a total of 2,064 homes sold in the four county area including Boulder, Broomfield, Larimer and Weld. This represented a 3.6% drop in sales compared to a year earlier and is the first decrease this year. The median selling price is another story as it reached $302,675 in July, the highest monthly figure ever and a 12.6% increase from a year ago. We also recorded the first month when the median selling price was actually more than the median asking price for all the homes sold.
For the year to date sales total 11,843 homes, up 6.8% from last year and the median price is a $299,900 up 14.9% from the $261,000 last year. The total volume of home sales is now at $4.273 billion which is a substantial 18.9% increase over the record pace of last year.
By areas, Boulder County leads the way with a median price of $390,000, Larimer County has the highest price increase of 17.6% and Weld County has the largest increase in sales of 11.8% for the year to date. The average selling price in Boulder County is now close to $500,000 at $494,200 for the year to date. If we look at just the City of Boulder, the average selling price is $665,115 but if we just include single family detached homes the average selling price is now at $958,915. This is an 18.4% increase from last year and a 45.6% increase from just four years ago. The average selling price for single family detached homes in other areas are: Louisville $553,014; Lafayette $476,691; Longmont $333,936; Loveland $310,870; Fort Collins $373,242; Greeley $234,071 and Windsor $333,862.
The biggest reason for the rising prices remains the low inventory of homes for sale. At the end of July there were 3,183 net active listings and with a demand over the next five months of 8,500 homes we have less than a two month supply, when six months of inventory is considered a balanced market for supply and demand.
Typically sales in the first seven months of the year account for almost 60% of the year's volume. This puts us on a pace for over 20,000 home sales and $7.4 billion of sales volume with a median price of $305,000. These will all be record breaking figures with the total volume representing an 18.5% increase over 2014. The only items than might hold it back are the continuing increase in selling prices, low inventory and an expected increase in mortgage interest rates all of which could cause a drop in demand. Stay tuned!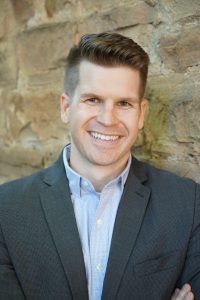 About the Author:  Jared Reimer is a native Coloradoan and an Associate Broker at Elevations Real Estate in Old Town Fort Collins.  He's a community advocate, business champion, blogger, leader, tireless volunteer, innovator, thinker and expert on all things real estate in Fort Collins and surrounding Northern Colorado.  You're likely to find Jared spending quality time outside with his wife, Kacie, and young son, Hudson, or sharing a beer or two with a friend throughout Fort Collins.  Call or text Jared at 970.222.1049 or email him at Jared@TheCraftBroker.com