Maybe you've just decided to make a move, whether it is cross-town or cross country, one of the first steps is scouting a neighborhood.  In decades past, you used to have to rely on outdated maps, word of mouth, or local magazines to learn anything about a neighborhood.  These days, if you're scouting a neighborhood, there are hundreds, if not thousands of resources available to you.  Above all, determine your needs first – what kind of neighborhood will fit you best? Do you need a hip, urban setting, or a quiet, serene spot to relax? Take the time to consider the following items when scouting a neighborhood:
Scouting a Neighborhood: Family Considerations
Lifestyle fit is probably the biggest considerations when selecting a neighborhood.  People, whether they know it or not, generally like to live near people who are most like them.  So, families will like a more family oriented neighborhood, whereas retirees will want a quiet, kid free neighborhood.  Families with young children can search greatschools.org to learn more about the school district or individual schools.
Scouting a Neighborhood: Transportation and Walkability
If you're considering a fairly urban city, transportation and walkability are big considerations when scouting a neighborhood.  Checking public transit websites for stops, commute times and bus, train or subway options can make your neighborhood choice an easy one.  In Fort Collins, the TransFort website gives you plenty of information on our growing public transit system. Walkability, that is, the ease of your walking commute to your neighborhood amenities and services, should also be considered if it is a need of yours.  Check your walk score to see how your neighborhood ranks.
Scouting a Neighborhood: Safety
Safety is a big concern for folks unfamiliar with the area.  I always get questions about safety and security in the community.  Fort Collins keeps and updates a comprehensive crime map, which allows you to sign up for neighborhood alerts.  You can also check the county's sex offender database if it is a concern to you.  Crime is actually pretty low in Northern Colorado, and the majority of citizens feel very safe.
Scouting a Neighborhood: Overall Feel
Nothing beats boots on the ground, in person walkthrough of a potential neighborhood.  One item I always point out to clients is a 'car ratio'.  If you drive through a neighborhood and it appears to have an abundance of cars parked on the street it can mean a few things.  For one, lots of cars parked on the street could mean that the neighborhood predominantly has smaller garages, one car garages or no garages at all.  It can also mean that homes might lack storage, pushing storage to the garage, and cars out to the street.  Additionally, additional cars parked on the street might mean more rentals in the neighborhood, with every renter having their own vehicle. While having a good number of rental homes in your neighborhood isn't necessarily a bad thing, rentals can tend to be more poorly kept up – landscaping and exterior appearance might suffer, which could affect your home value.  Take a walk or drive through a potential neighborhood at different times of day to get a good feel.  Are the neighbors friendly? Do they keep their property in good shape?
While it pays to be in-person when scouting a neighborhood, utilizing a Realtor can certainly help narrow down the potential spots, and the insight we have to help you make a decision is second to none.  Establish your needs and wants, and get on board – we'll handle the rest.  Contact me if you're interested in making a move to Northern Colorado, we'll make the scouting a cinch!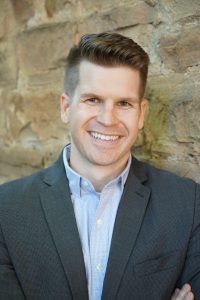 About the Author:  Jared Reimer is a native Coloradoan and an Associate Broker at Elevations Real Estate in Old Town Fort Collins.  He's a community advocate, business champion, blogger, leader, tireless volunteer, innovator, thinker and expert on all things real estate in Fort Collins and surrounding Northern Colorado.  You're likely to find Jared spending quality time outside with his wife, Kacie, and young son, Hudson, or sharing a beer or two with a friend throughout Fort Collins.  Call or text Jared at 970.222.1049 or email him at Jared@TheCraftBroker.com