September 2015 home sales in the four-county region continue the robust pace with 1,816 closed sales representing an 13.0 percent increase from September last year and the median price was up 14.9 percent to $300,000.
It is interesting to note that Weld County, the area with the lowest median selling price, also is the area with the highest increase in sales, while Larimer County, the area with the highest increase in selling price, also is the area with the lowest increase in sales. This would seem to be textbook economics. And we still find it amazing that with the low inventory – a current 2.6 month supply – and the double-digit increase in the median selling price, that there was enough demand to push up sales by 13 percent.
Related:  August 2015 Market Report | Video Updates | July 2015 Market Report
With three quarters of the year in the books, we are in record-setting territory. It is possible we will record 20,000 homes sales for the year compared with 17,052 last year, and with a median price of $305,000 we would exceed a total market of $7 billion compared with the record $5.6 billion achieved last year.
The net active inventory actually increased slightly to 3,253 homes listed for sale, and with a normal slowdown in demand over the next few months it may take some pressure off the prices and give buyers a bit of a break. With mortgage interest rates remaining at historically low levels and rents at historically high levels, home ownership is an attractive alternative particularly when you calculate the benefit of writing off mortgage interest and property taxes from your income.
Generally speaking, if you are paying $2,000 per month rent, it is costing you $24,000 per year against your gross income. If you purchase a similar home with the mortgage and property taxes, the net cost could be in the range of $1,500 per month or $18,000 per year. This does not include appreciation and other benefits of home ownership. Outside of the limited supply of homes, the advantages buyers have in the market cannot be overlooked.  It pays to participate in this market over the next few months, if possible, to avoid the hustle and escalation in the new year.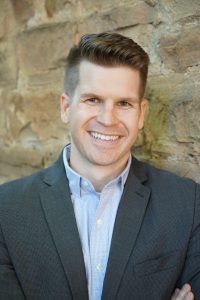 About the Author:  Jared Reimer is a native Coloradoan and an Associate Broker at Elevations Real Estate in Old Town Fort Collins.  He's a community advocate, business champion, blogger, leader, tireless volunteer, innovator, thinker and expert on all things real estate in Fort Collins and surrounding Northern Colorado.  You're likely to find Jared spending quality time outside with his wife, Kacie, and young son, Hudson, or sharing a beer or two with a friend throughout Fort Collins.  Call or text Jared at 970.222.1049 or email him at Jared@TheCraftBroker.com