Don't let anyone tell you that you need to put 20% down on a house.  There are tons of misconceptions and false information saying that's the only way to get a home these days.  Plus, it's not exactly easy to drum up $50k to put down on a $250,000 home.  In all actuality, putting that much money down on a home will make your mortgage payments less expensive, but could you possibly use that money more aggressively elsewhere rather than trapping it in your home's equity?  Don't believe the 20% down payment myth, you've certainly got other options.
If you want to avoid Private Mortgage Insurance (PMI), putting 20% down will be your best option.  PMI is an insurance policy that you pay for until you loan to value (LTV) ration reaches 80%, but, it might not be possible for you to own a home if you have to put 20% down.
USDA Loans
USDA (United States Department of Agriculture) loans are backed by the government and require 0% down.  These are some of the best loans available to those who are able (and want) to buy in rural and agricultural areas.  There is no requirement to 'work the land' or have a farm. Parts of Fort Collins, Wellington, Windsor, Severence, Johnstown, Berthoud, Longmont, Loveland, and Greeley have USDA elgibility.  Go to www.usda.gov to search areas of eligibility and be sure to discuss your intentions with you lender early on to see if you qualify.
VA Loans
VA (Veterans Administration) loans are also loans backed by the government and are designed to help those who have served in the armed forces.  There are restrictions and eligibility requirements.  VA loans require 0% down, with no private mortgage insurance.
FHA Loans
FHA (Federal Housing Administration) loans require a minimum of 3.5% down and are very common for first time home buyers.  They are privately funded loans, insured by the federal government.  There are credit score minimums and income requirements that vary from lender to lender and state to state.  Expect to pay PMI on these loans.
Conventional Loans
Your lender will have conforming, conventional loan programs in Fort Collins utilizing 5% – 10% down payments with low, advantageous interest rates.  There are different requirements for each loan package and qualification certainly depends on your income, debt, credit and financial history.    PMI can be required, but some lenders are able to work ways that avoid it.  Speak with your lender to see what is available for your unique financial situation.
Piggy Back Loans
There are some lower down payment options that help you avoid PMI.  Combination loans called "piggy-back" require a second mortgage to pay down in combination with your first mortgage.  You'll see piggy back loans in the following form 80/10/10 where you'll put down 10% and carry a second mortgage at 10% of the loan amount, or 80/15/5 where you'll put down 5% and carry a second mortgage at 15% of the loan amount.  Although you monthly payment will be similar to a monthly payment with PMI, your money will go into the equity of your loan, rather than being thrown away into your PMI policy.  These types of loans have become less common as the lending restrictions and regulations have tightened.
Just knowing about your options will help you understand what loan product might fit for you and debunk the 20% down payment myth.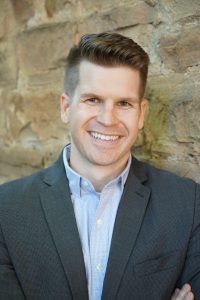 About the Author:  Jared Reimer is a native Coloradoan and an Associate Broker at Elevations Real Estate in Old Town Fort Collins.  He's a community advocate, business champion, blogger, leader, tireless volunteer, innovator, thinker and expert on all things real estate in Fort Collins and surrounding Northern Colorado.  You're likely to find Jared spending quality time outside with his wife, Kacie, and young son, Hudson, or sharing a beer or two with a friend throughout Fort Collins.  Call or text Jared at 970.222.1049 or email him at Jared@TheCraftBroker.com