Step right up! Come one, come all! You won't believe your eyes. Come witness the incredible disappearing house!
Ok, it's not quite a sideshow act, but the incredible disappearing house is a real thing. We're not talking about houses vanishing into thin air, we're talking about houses that you may never see again. We're talking about the $300,000 home.
A little research on the Fort Collins real estate market, the trend setting market in the region, reveals some startling news. The number of homes priced below $300,000 are disappearing at an increasingly alarming rate.
Since 2010, homes priced at or below $300,000 have fallen from 80% to just 50% of the market. What's more, we've measured a massive drop just within the past year, from 65% to 50%, which is not a happy trend. To make matters worse, the homes we're reporting on include both single family homes, along with condo/townhome inventory. If you remove the attached dwellings from the equation – the percentage is considerably worse.
With homes below $300,000 slowly going the way of the dodo, it always helps to understand where you stand in a market like this. If you believe you have a home on the lower end of the market, you'd be surprised what kind of higher end prices you could receive. Give us a call, text or email to understand what options and opportunities are available to you.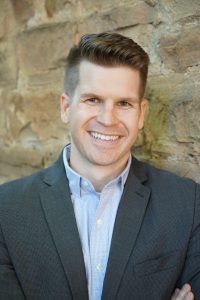 About the Author:  Jared Reimer is a native Coloradoan and an Associate Broker at Elevations Real Estate in Old Town Fort Collins.  He's a community advocate, business champion, blogger, leader, tireless volunteer, innovator, thinker and expert on all things real estate in Fort Collins and surrounding Northern Colorado.  You're likely to find Jared spending quality time outside with his wife, Kacie, and young son, Hudson, or sharing a beer or two with a friend throughout Fort Collins.  Call or text Jared at 970.222.1049 or email him at Jared@TheCraftBroker.com