Temps are cooling, leaves are falling, football in on – it's that time of year.  Fall is in full force and Winter is right around the corner.  That means that both buyers and sellers are taking advantage of Northern Colorado real estate's last gasp – that very short window that one can purchase or sell a home before the end of the year.  This time period is great for catching last minute opportunities, while avoiding the chaos of a fast paced summer market.  
The Last Gasp for Buyers
Buyers have a good amount of opportunities to pick up homes that have languished on the market post summertime.  Currently, there are 113 homes actively available below $350,000 in the Fort Collins area (Area 9 in the MLS), and of those homes, they have been on the market an average of 59 days!  If you thought the entry level market was too competitive for you, think again.  As fall progresses, you'll find fewer listing opportunities, so the time is right to find a home now.  From a logistical standpoint, with a typical 40 day close, if you find a home in mid-October, you'll be in your home between Thanksgiving and Christmas – perfect timing!
The Last Gasp for Sellers
Sellers also have great opportunities to get their home on the market during the last gasp, with the biggest benefit being that you can still take advantage of motivated, eager buyers while putting your home on the market at a time where you'll have fewer listings to compete against – win/win!  If all goes well, you can put your home on the market in mid to late October, and with a traditional 35-45 day closing, you'll time it perfectly to have your house closed before Christmas, with a few weeks to spare.  I love taking advantage of fall colors in listing photos where we still have green grass, deep blue skies and the golds, and reds of the trees turning.  It's a great time to list your home.
What I like most about this time of year is that it tends to bring out your most motivated buyers and sellers – when both sides are motivated, it takes a lot of headache and frustration out of a purchase or sale.  Everybody is working towards a common goal and they generally play nice.
If you're interested in making a move before the holidays while taking advantage of the last gasp, contact me to get started, I'll make it easy and straightforward (and I can start right away!).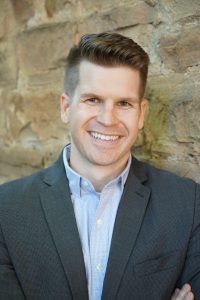 About the Author:  Jared Reimer is a native Coloradoan and an Associate Broker at Elevations Real Estate in Old Town Fort Collins.  He's a community advocate, business champion, blogger, leader, tireless volunteer, innovator, thinker and expert on all things real estate in Fort Collins and surrounding Northern Colorado.  You're likely to find Jared spending quality time outside with his wife, Kacie, and young son, Hudson, or sharing a beer or two with a friend throughout Fort Collins.  Call or text Jared at 970.222.1049 or email him at Jared@TheCraftBroker.com