The real estate world is buzzing with the emergence of the Millennial Homebuyer playing a big part in the overall real estate picture over the next few years.  Millennials, also known as 'Generation Y', are typically defined as the demographic group born between the early 1980's and mid to late 1990's.  For a rough estimate, a millennial homebuyer could be anywhere between 20 and 35 years old.  According to the National Association of Realtors, this group represents 31% of future homebuyers.
Problems Facing the Millennial Homebuyer
Millennials have had a tough decade.  The front half of the generation was fresh out of high school or college when the financial collapse hit, leaving them unemployed or at least under employed.  The back half of the generation faced big decisions, such as entering a stagnant workforce or continuing their education until economic conditions improved.
Savings:  According to the Atlantic, wages for millennials have been very flat, growing 60% more slowly than other generations.  So, it's no surprise that the biggest problem facing the Millennial Homebuyer is that they simply can't save enough for a downpayment.  Student loans, lack in wage growth and even healthcare costs are all contributing to the lack in savings.
Affordability: With median home values escalating above $300,000 in the Fort Collins area, the millennial homebuyer is finding few achievable options available.  When entry level options do pop up, they may be outbid by a buyer with more cash, better terms or a more stable financial picture.
What's Ahead for the Millennial Homebuyer
Although saving is still the main priority for the Millennial Homebuyer, there are signs of optimism in the real estate market.  Recently, 3% down conventional loan programs have been introduced, helping homebuyers in need of low downpayment options.  Secondly, young americans still see homeownership as a realistic goal and according to Zillow,  42% of millennials say they want to buy a home in the next 5 years. It's not that this generation has written off homeownership, they've just had to modify their path, like many of their parents have done with retirement plans.  There is already a massive demand for the millennial homebuyer in the market, however, you're just seeing that demand in rentals.  Once employment is stable, savings are achieved, and life goals are accomplished millennials are poised to impact our markets in very substantial and tangible ways.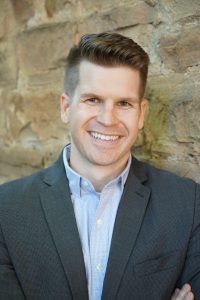 About the Author:  Jared Reimer is a native Coloradoan and an Associate Broker at Elevations Real Estate in Old Town Fort Collins.  He's a community advocate, business champion, blogger, leader, tireless volunteer, innovator, thinker and expert on all things real estate in Fort Collins and surrounding Northern Colorado.  You're likely to find Jared spending quality time outside with his wife, Kacie, and young son, Hudson, or sharing a beer or two with a friend throughout Fort Collins.  Call or text Jared at 970.222.1049 or email him at Jared@TheCraftBroker.com