It's that time of year again, March Madness is upon us!  While many of you are playing hookie from work, or streaming hoops at your desk, the real estate market is really heating up.  If you want to talk about the real March Madness, look no further than entry level real estate in Northern Colorado.
We've gone from logical and reasonably fair market conditions to a highly illogical (RIP Mr. Spock!) and downright mad market, especially in the lower third of the Northern Colorado real estate market.
To give you a perspective on just how incredible the market is, let me give you some examples of unsuccessful offers we have have submitted:
Fort Collins (Midtown) – 3bed/2bath – Listed at $275,000 – Offered $316,210 / 20% down / Waived Appraisal
Fort Collins (Midtown) – 3bed/2bath – Listed at $274,900 – Offered $316,210 / 20% down / Waived Appraisal
Fort Collins (Westside) – 3bed/3bath – Listed at $270,000 – Offered $285,800 / 10% down
The good news is that we have had successful accepted contracts with these buyers, but the examples above are an indication of a trend that we hope does not continue long-term.  Low inventory and extreme buyer competition is creating almost auction scenarios with nearly every home on the market under $400,000.  Escalation clauses are nearly common, and appraisal contingencies are often getting waived. With comparable homes increasing in price quicker than the market can react, appraisers are scrambling to keep up.
The following is a list of 'endangered species' in Fort Collins meaning it is rare or nearly impossible to come across these circumstances in our current market conditions:
Detached Homes under $250,000
Foreclosures and Short Sales
Below list-price offers
Single offers on each listing
This trend has been building since early 2013 and with our current economic, political and industry outlook, we cannot foresee true relief any time soon.  We simply cannot build enough homes to keep up with demand.
Begin Your Search  See What Our Clients are Saying
We think it is imperative to not only work with an agent who is able to get you under contract on your next home, but one who is able to weather the storm with you, provide options and strategies to you (especially if you have a home to sell prior to purchasing), and stick with you should an offer or contract not work out.  Understanding the market, being patient, and enduring the ups and downs of the market is what it takes to win.  Contact us to begin your strategy session today – we'll take care of the rest.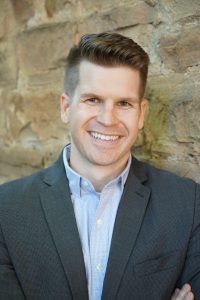 About the Author:  Jared Reimer is a native Coloradoan and an Associate Broker at Elevations Real Estate in Old Town Fort Collins.  He's a community advocate, business champion, blogger, leader, tireless volunteer, innovator, thinker and expert on all things real estate in Fort Collins and surrounding Northern Colorado.  You're likely to find Jared spending quality time outside with his wife, Kacie, and young son, Hudson, or sharing a beer or two with a friend throughout Fort Collins.  Call or text Jared at 970.222.1049 or email him at Jared@TheCraftBroker.com