My new neighborhood spotlight feature is dedicated to showcasing Northern Colorado's new construction communities.  Whether they're affordable, production level, semi-custom, or fully custom homes, you'll enjoy this deep dive into each neighborhood.  If you'd like a new project featured, just contact me – I'm happy to showcase your special spot.  And if you're interested in potentially buying or selling a home in any of our featured neighborhoods, drop me a line to start the process.  Enjoy!
Timnath Ranch
Just south of Harmony Road, sandwiched between Three Bell Parkway and Latham Parkway, the new (and established) neighborhood of Timnath Ranch continues to impress new construction home buyers.  With plenty of greenspace, rolling streets, pocket parks and large lots, Timnath Ranch provides great opportunities for mid-level move up buyers who can't exactly find the square footage or lot sizes in Fort Collins or other surrounding communities.
Timnath Ranch originally broke ground in about 2007 and hustled through the recession and economic turndown, offering larger home sizes and better value than homes in Fort Collins.  One other draw to the community is the strong Poudre District schools.  The community is home to several pocket parks, plenty of green-space, a large community center with pool, and some newer amenities on the north west portion of the community.  Although smaller neighborhoods within the larger Timnath Ranch community exist, like Summerfields at Timnath Ranch, Timnath Ranch (proper), Timnath Ranch North, Timnath Ranch South, Tall Grass at Timnath Ranch, West Village, and The Preserve, all of these neighborhoods are collectively known as "Timnath Ranch".
Timnath Ranch Schools
Elementary: Timnath or Bethke
Middle School: Preston
High School: Fossil Ridge
Timnath Ranch Builders
Richmond American – Richmond has a strong presence in Timnath and their Seasons collection is currently being built in two locations, including Timnath Ranch.  The Seasons collection does not have a basement and after options and upgrades will run close to $425k+.
DR Horton – DR Horton has built the majority of the homes in Timnath Ranch since breaking ground in 2007 and they are still building throughout the community.  DR Horton actually has 3 different levels of homes lower end Express collection in Tallgrass, mid level DR Horton collection and high end Emerald collection.  You can expect homes from DR Horton between the high $300's all the way up to $1M+. There are two DR Horton sales centers in Timnath Ranch.
William Lyons Homes – William Lyons homes (formerly Village Homes) has been building in Timnath Ranch for the better part of the past decade as well. William Lyons has some higher end finishes, well designed floor plans and nice sized lots available in West Village. William Lyons homes start around $475k after upgrades and options and go into the mid to high $600's.
CB Signature Homes – CB Signature is Timnath Ranch's only regional builder.  CB builds homes generally in Greeley and along the 85 corridor – but has picked up a handful of lots on the east end of Timnath Ranch.  What's great about these homes is they are the most affordable in the community, starting around $360k up to $450k.  Although they are typically smaller than the standard Timnath Ranch home, their floor plans are highly functional.
Not all the homes are listed through the MLS (this is common and frustrating), so it's important to give me a call to see all the homes that are available in the community.  If you're interested in taking a tour the neighborhood, make sure to bring me along.  I'll be able to provide insight on pricing, floor plan popularity, resale considerations, incentives, and builder reputation before you even walk in the door.  It pays to have me represent you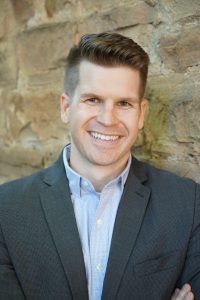 About the Author:  Jared Reimer is a native Coloradoan and an Associate Broker at Elevations Real Estate in Old Town Fort Collins.  He's a community advocate, business champion, blogger, leader, tireless volunteer, innovator, thinker and expert on all things real estate in Fort Collins and surrounding Northern Colorado.  You're likely to find Jared spending quality time outside with his wife, Kacie, and young son, Hudson, or sharing a beer or two with a friend throughout Fort Collins.  Call or text Jared at 970.222.1049 or email him at Jared@TheCraftBroker.com