Buying a home can be complicated, especially when you might only get the opportunity to do it every five to seven years.  Buying a home involves a lot of moving parts, dozens of details, strict terms and deadlines and a lot of money.  While you can bounce back from a few bumps in the road, here are my top 5 home buying mistakes:
Top 5 Home Buying Mistakes
Financing a Vehicle, Boat, or Major Purchase
If you need to get a mortgage to purchase a home, and let's face it, most of us do, then financing a vehicle, boat or other major purchase can really affect your chances of closing.  Because your mortgage is based on your income and debt, acquiring more debt during the loan process can throw off the acceptable ratio of debt to income, causing you to miss out on your dream home.  If you absolutely have to finance anything new during your loan process, talk to your lender first.
Quitting Your Job
Just like the previous example, quitting your job also throws off the debt to income ratio, because without your job, your income drops.  Even if you go from one job to another during the process, you will likely need at least a month of new pay stubs at your new job to verify employment and income.  This can delay, or ultimately kill the purchase of your new home.
Waiving the Inspection
You have every right to make sure the home you're buying is in good shape, and at a minimum, an inspection should provide you with information about the home – the good, the bad and the ugly.  Not performing the inspection or waiving the right to inspect could have some very large consequences.  You could find some expensive repairs down the road that you weren't expecting, or worse yet, issues involving mold or radon could affect your health and well-being.  An inspection is a small price to pay for peace of mind.
Working With the Listing Agent
The listing agent is the agent who represents the seller and lists the home for sale. You might think that you could get a better deal by working with the listing agent, however, that is rarely the case, and it opens you up to quite a bit of liability even worse, getting taken advantage of.  The listing agent's duty is to advocate for the seller and get the highest possible price for the seller.  They have no commitments or responsibilities to the buyer.  Who do you think is going to represent your best interests and advocate for you?
Going it Alone
Get a buyer's agent.  Buyer's agents are traditionally paid by the listing agent, not the buyer, so the value they can provide you is incredible.  From discovering new homes on the market, to setting up showings, lining up your financing, comparing home values, preparing offers/disclosures/documents, coordinating inspections/appraisals/vendors, and getting you to the closing table, it's a full time job that takes a full time dedicated professional who advocates for you.  Going it alone leaves you vulnerable and exposed and there is absolutely no reason to go without an agent.
Interestingly enough, I have seen every single one of these top 5 home buying mistakes in my career.  Some issues caused quite a bit of financial strain on a buyer, and others left home buyers jaded from not understanding the process and feeling taken advantage of while not having representation.  Not only does working with me keep you from making these mistakes, but I also guide and advise you along the way to make the best possible financial decisions when purchasing.  Every purchase requires a different strategy – and that's exactly what my experience can help provide you.  Give me a call or text today to get started – I'm here to help.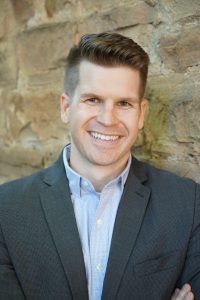 About the Author:  Jared Reimer is a native Coloradoan and an Associate Broker at Elevations Real Estate in Old Town Fort Collins.  He's a community advocate, business champion, blogger, leader, tireless volunteer, innovator, thinker and expert on all things real estate in Fort Collins and surrounding Northern Colorado.  You're likely to find Jared spending quality time outside with his wife, Kacie, and young son, Hudson, or sharing a beer or two with a friend throughout Fort Collins.  Call or text Jared at 970.222.1049 or email him at Jared@TheCraftBroker.com