There has been some recent publicity about the unprecedented real estate market with Core Logic reporting that Colorado showed the highest price increase in the country with prices in February up 9.8% compared to February 2014. The Denver metro area also had the highest metro area price increase in the country, up 11.1% compared to a year earlier. By way of comparison, the national average was up 5.6%. They predict that the national home price will increase a further 5.1% by February 2016. RE Colorado reports that metro Denver had a 15.4% increase in the median selling price for February and a 17.7% increase in March, with the median price in hitting $312,000, the first time ever over $300,000.
Locally, we have summarized the first quarter sales and pricing for the four county area and show an overall 16% increase in the median price compared to the first quarter of 2014.
These are unprecedented numbers and certainly well beyond any predictions for the year. What is totally amazing is the number of homes sold. The net inventory of homes for sale a year ago was 2,962 and this has dropped 20% to the current supply of 2,368 homes. In a normal market we would expect the drop in supply to put a real damper on sales but in spite of this, sales increased 10.6% for the first three months. Obviously the limited supply is putting pressure on the selling prices but a 16% price increase is getting out of hand.
The average days to offer is further evidence of the demand with the first quarter checking in at 47 days compared to 56 a year earlier.
New home construction is trying to keep pace with the increased demand and there were 614 sales in the first quarter compared to 476 a year ago, an increase of 29%. Unfortunately this is still just 17.3% of total sales and we need a lot more new homes to fill the demand.
It is difficult to predict where we go from here. We expect a demand for around 11,000 homes in the next six months and a balanced market of a six month supply would require 11,000 active listings. At the present time we have 2,368 homes for sale which is about a five week supply. During the last year the supply averaged one to two months and there was a 2.4% increase in sales compared to the previous year so we have learned how to navigate the limited supply but a 10.6% increase in sales is uncharted water and a 16% increase in pricing is sure to put a damper on sales.
Stay tuned.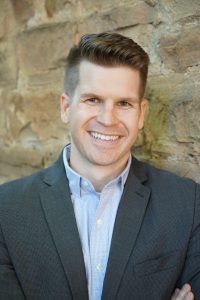 About the Author:  Jared Reimer is a native Coloradoan and an Associate Broker at Elevations Real Estate in Old Town Fort Collins.  He's a community advocate, business champion, blogger, leader, tireless volunteer, innovator, thinker and expert on all things real estate in Fort Collins and surrounding Northern Colorado.  You're likely to find Jared spending quality time outside with his wife, Kacie, and young son, Hudson, or sharing a beer or two with a friend throughout Fort Collins.  Call or text Jared at 970.222.1049 or email him at Jared@TheCraftBroker.com