As Realtors in Fort Collins, we're always looking for ways to save our current and past clients some money.  This is one of those opportunities so follow along carefully.  We're talking big money!  Depending on the value of your home, you could see some HUGE savings with very little effort or stress on your part.  In some cases, saving tons of money doesn't even cause you any extra effort or force you to sacrifice at all in the short term, for long term benefits.    If you're looking to have a little more money in the long term, here are 3 ways to pay off your mortgage sooner in Fort Collins.
Pay Every Two Weeks
Most 30 year mortgages are set up (by default) every 12 months for the next 30 years for a total of 360 fixed payments.  By setting up a payment schedule to pay half your monthly mortgage, every two weeks, you can actually save some money over the life of your loan. Over the course of a year, you end up paying the equivalent of 13 payments without it feeling like you made that extra payment.  How great is that?
Utilize a Shorter Mortgage Term
Refinancing into a shorter term mortgage works perfectly for you if you have a high mortgage rate right now.  It will squeeze 30 years of payments into 15 years of payments, so chances are your monthly payment will increase, but you'll be mortgage free after only 15 years.  Be sure you are financially stable enough to afford the higher monthly payments.  It doesn't have to be a 15 year mortgage, some lenders have different terms available, just ask them what products they have to help you.  There are closing costs, just like any other loan, so keep that in mind.  (For a little extra kick, refinance to a 15 year mortgage and make bi-weekly payments…)
 Pay a Few Extra Bucks – Here and There
Believe it or not, kicking in a few extra bucks a month will pay off in the long term, simply because you avoid the interest payments down the road.   To me, the easiest way to put in a few extra bucks is just set up an automatic bill pay (easy with most financial institutions) and round up your monthly payment to a nice round number.  For example, if your mortgage payment is $1237 per month, round up to $1250 or even $1300.  Make sure the excess is applied to principal reduction, so interest payments are decreased over time.  If you are lucky enough to get a raise or a bonus, throw a little extra in.  Remember, it will all go towards the equity of your home, so don't think you're throwing money away.
What to Avoid
If you want to pay of your mortgage in Fort Collins, there are just a few things to understand before you start chipping away.  Make certain you have no pre-payment penalties – meaning, the lender could penalize you for making extra payments.  These days, those penalties are rarely seen, but just ask the question early on.  On top of that, if you're committing to a shorter term mortgage or extra pre-payment here and there, make sure you have the financial means to do so.  Dumping more money into the equity of your home is great, but understand that that money may be better used elsewhere, like consumer debt, education or healthcare expenses.  If you follow these rules, you'll be in great shape to pay off your mortgage sooner!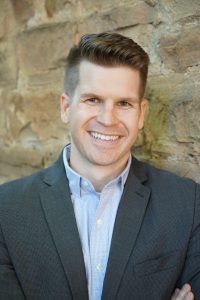 About the Author:  Jared Reimer is a native Coloradoan and an Associate Broker at Elevations Real Estate in Old Town Fort Collins.  He's a community advocate, business champion, blogger, leader, tireless volunteer, innovator, thinker and expert on all things real estate in Fort Collins and surrounding Northern Colorado.  You're likely to find Jared spending quality time outside with his wife, Kacie, and young son, Hudson, or sharing a beer or two with a friend throughout Fort Collins.  Call or text Jared at 970.222.1049 or email him at Jared@TheCraftBroker.com