What does a top agent do all day, really? Whatever your perception of a real estate professional is, an exceptional, full-time agent is a master of multi-tasking, often times juggling dozens of different clients and responsibilities to make sure everyone is properly and professionally taken care of, meeting all the dates and deadlines spelled out in the contract, while needing to be dynamic and nimble when something goes south, or when plans change.  A top agent makes the difficult seem flawless and is often doing plenty of tasks for you behind the scenes.  So, what does a top agent do all day?
If you're selling your home…
The most necessary task while selling your home is implementing his or her marketing plan and pricing strategy – if they don't have a marketing plan or pricing strategy, you might be working with the wrong agent!  A top agent will be actively marketing your home, whether it's social media, print media, personal contacts and connections, their top goal is to sell your home, and a top agent is always out there making that happen.  They're responding to showing feedback and dynamically modifying their strategies based on buyer comments.  After finding a buyer, they're negotiating contracts, inspection items and talking with lenders just to make sure your buyers are well qualified.  They're providing HOA docs, disclosures, home information and other documents.  On top of that, they're coordinating inspections, appraisal, title and closing work to make sure you are geared up to eventually close.
If you're purchasing a home…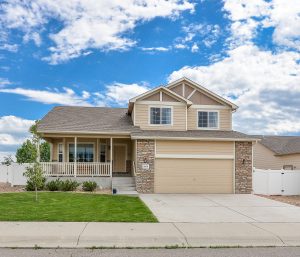 There's plenty of legwork on the purchase side too.  Even before you've gone to tour your first home, a top realtor will be taking your criteria and scouring the MLS to find the best available options for you.  Often times they are previewing new neighborhoods and listings to make sure you're aware of all the opportunities.  When you're ready, they're setting up and scheduling all your showings and gathering as much information on potential homes so you're up to speed on the good, bad and ugly.  After you find the one, your agent will be negotiating to get you the best deal and terms, while making sure inspection items are addressed.  And throughout it all, they're coordinating with your lender to make sure your loan goes through, so you can get to closing without a hiccup.
If you think that's all a top agent does all day, you're wrong…
Market Trends and Information
Staying on top of the market should be a top agent's number one duty, next to serving their clients.  Because you never know where your next client will want to land, knowing the market they serve inside and out is imperative.  Whether it's touring homes, meeting with business and community leaders, or pouring over spreadsheets and stats to better understand the market, a top agent will always be learning about what's coming up next, where the hot spots might be and where the best opportunities will pop up.
Advocating For You
You may not even know it, but chances are a top agent is advocating for you right now.  A top agent will be involved at the local, state or national level to advocate for housing, homeownership and private property rights.  These issues affect you every day.  Exceptional Realtors will dive deep into these issues on a local basis to advocate for you at city council meetings and other task groups.
And that's not all…
Volunteering and Community Service
As real estate professionals, we do have semi-flexible schedules which often allows us to be involved in a handful of volunteering and community service opportunities.  We are community builders and want to make sure the areas we serve remain vibrant, active, and welcoming.  We serve on school boards, non-profits, service clubs and commissions – we want to make communities stronger and more connected.
So the next time you're wondering "what does a top agent do all day?" just ask!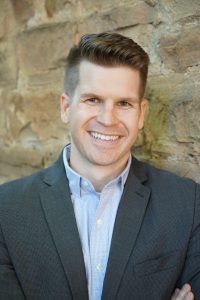 About the Author:  Jared Reimer is a native Coloradoan and an Associate Broker at Elevations Real Estate in Old Town Fort Collins.  He's a community advocate, business champion, blogger, leader, tireless volunteer, innovator, thinker and expert on all things real estate in Fort Collins and surrounding Northern Colorado.  You're likely to find Jared spending quality time outside with his wife, Kacie, and young son, Hudson, or sharing a beer or two with a friend throughout Fort Collins.  Call or text Jared at 970.222.1049 or email him at Jared@TheCraftBroker.com